Google announces new Pixel Buds to rival Apple's AirPods, coming in 2020 for $179
6
"There's like two computers in here!"
This is how the all-new Pixel Buds were described during today's Made By Google event. They were the first piece of hardware to be announced on stage, and as you can probably tell, they're jam-packed with cool technology.
The all-new Google Pixel Buds are the company's latest pair of wireless earphones. Unlike the model announced back in 2017, the two earphones aren't held by a thread. These are truly wireless earbuds – think Apple AirPods, but with a Google twist to them.
What makes the new Google Pixel Buds special?
For starters, Google promises exceptional range. The new Google Pixel Buds are expected to maintain a solid connection across a football field (360 feet/110 meters). If worn at home, the Pixel Buds will deliver music at up to three rooms away from your phone. That's certainly not bad for a set of truly wireless earbuds.
Needless to say, the Google Pixel Buds are designed to provide instant, hands-free access to your Google Assistant. Simply saying
"Hey Google"
lets you check up on the weather, get directions, or get assistance with speaking another language through Google Translate.
Google will reveal more capabilities of the new Pixel Buds in the near future. These capabilities will take advantage of on-board machine learning chips built into the buds, we're told.
How do the new Google Pixel Buds sound?
Of course, Google promises excellent sound quality out of the new Pixel Buds. The earphones are of the in-ear variety, with a rubbery tip gently entering your ear canal to isolate outside noise and improve bass response. However, there's also a special vent allowing "just the right amount" of ambient noise to keep you aware of your surroundings. The volume adjusts automatically depending on your environment, meaning that it will go up a notch if you walk out of the quiet cafe and onto the busy street.
The Buds are equipped with beam-forming microphones to pick up voices clearly, and what were described as voice accelerometers detect speech through your jawbone – all in the name of clearer phone calls.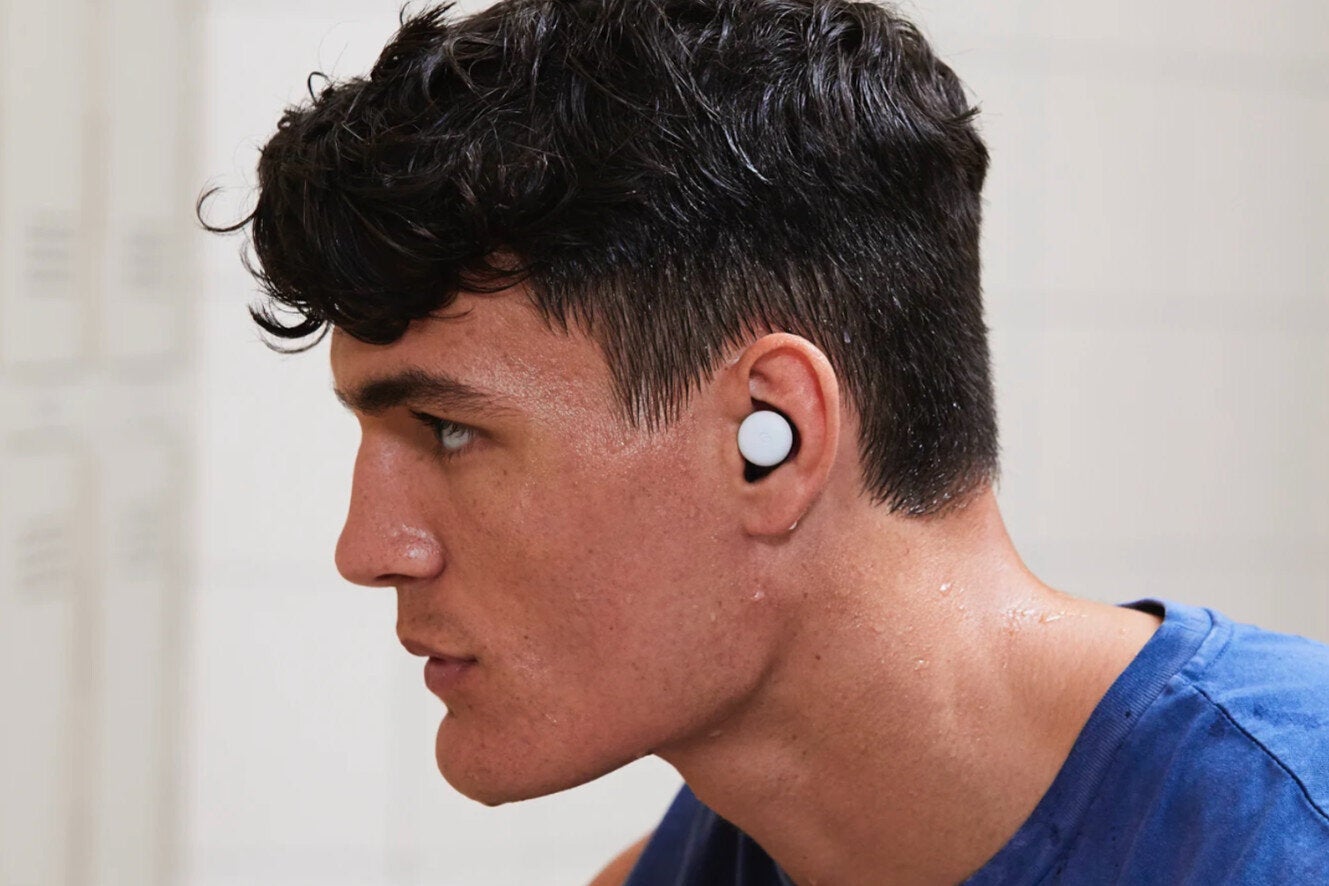 The all-new Google Pixel Buds
Battery life
The new Pixel Buds are rated for 5 hours of continuous listening time. They come with a carrying case doubling as a charger for a combined listening time of 24 hours. Nothing during the presentation was mentioned about the carrying case supporting wireless charging.
New Pixel Buds price and release date
Google is planning on releasing the new Pixel Buds in the spring of 2020, and if you're interested, you can join the waitlist on Google's online store. An exact release date hasn't been announced yet, and we guess we won't get one until the accessory gets regulatory approval. But we do know they will retail at $179 at launch, making them $20 more expensive than the current AirPods from Apple. There will be four colors to pick from: black, white, orange, and mint.