I got to hold the phone with the biggest battery in the world
24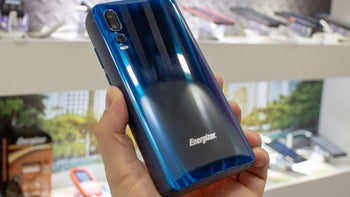 We've seen all sorts of unusual products at MWC over the years, and this one is definitely on our top 10 list. Its the Energizer Power Max P18K Pop (that name though) and it is the phone with the biggest battery in the world.
It keeps going and going and going.
18,000 mah – this is the amount of charge this beast of a phone can hold. To put this figure into perspective, this is 4.5 times the charge capacity of a Galaxy S10+ or a Galaxy Note 9. The device can sustain a 90-hour phone call and will last 50 days in stand-by. To drain it, you'd need to play video for 2 days straight. The phone also doubles as a power bank, while a full recharge requires around 9 hours if its bundled quick charger is used.
But perhaps it is now time to address the elephant in the room: this phone is humongous, reminiscent of Thor's hammer, and it barely fits in a normal pocket. It also weighs a ton and can literally be used for self defense as the frame is made of metal. We can imagine it being a great phone for long flights or trips in the wild, but we can't picture ourselves with this as our primary handset. The blue color is pretty, though.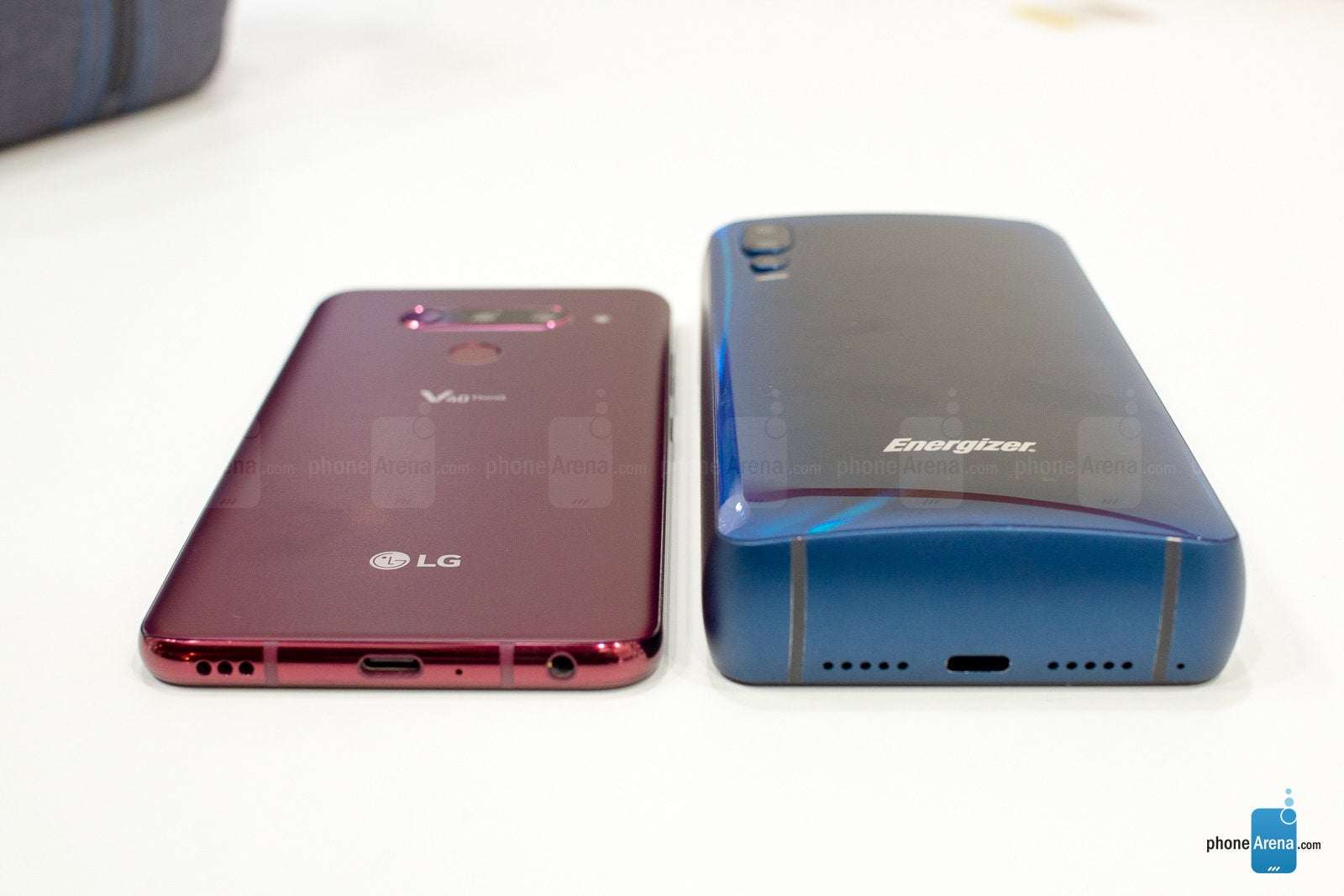 The LG V40 (left) vs the Energizer Power Max P18K Pop (right, obviously)
That aside, Energizer's battery bank with smartphone functionalities offers a 6.2-inch, 2160x1080 display spanning from edge to edge. It is reasonably powerful, packing 6GB of RAM, 128GB of storage, and a Helio P70 chip, which is in the same performance category with recent Snapdragon 600-series chips. Overall, the phone ran well during our brief testing, while its software, based on Android 9 Pie, didn't seem overburdened with bloatware and redundant features.
The cameras, however, aren't likely to impress. There are five of them: three at the back and two front-facing ones that pop up when the camera app is in selfie mode. But all additional cams are for gathering depth information only (needed for portrait mode). 99% of the time, you'd practically be using only two of the five shooters.
In a nutshell, this phone has "overkill" written all over it. We applaud its maker for pushing boundaries, but we're sure the folks at Energizer realize that the P18K Pop is targeting a very small audience. We're told that the phone is set to launch in September of this year.