The Snapdragon 855 comes with 5G support, improved performance, richer multimedia capabilities
52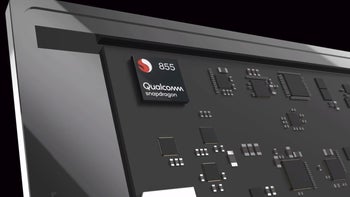 As expected, Qualcomm announced the Snapdragon 855 at an official media event in Hawaii on December 4. A day later, the company revealed all the details you might want to know about its most powerful mobile chip yet.
First and foremost, the Snapdragon 855 brings the most substantial leap in pure computational capabilities a Snapdragon chip has ever delivered, with up to 45% improved CPU and 20% greater GPU performance compared to the Snapdragon 845. As before, we're dealing with an octa-core CPU design, but the way the cores operate has been rethought.
The 855 introduces us to a concept Qualcomm calls Prime Core – one where a single high-performance core kicks in to handle single-threaded operations. Meanwhile three medium-performance and four energy-efficient cores handle loads that don't require peak performance. As a result, the new chip is expected to provide better sustained performance with tasks like gaming, as well as shorter app loading times.
To no surprise, the Snapdragon 855 is built on a 7nm process, which is one of the reasons it is more power-efficient than its predecessors.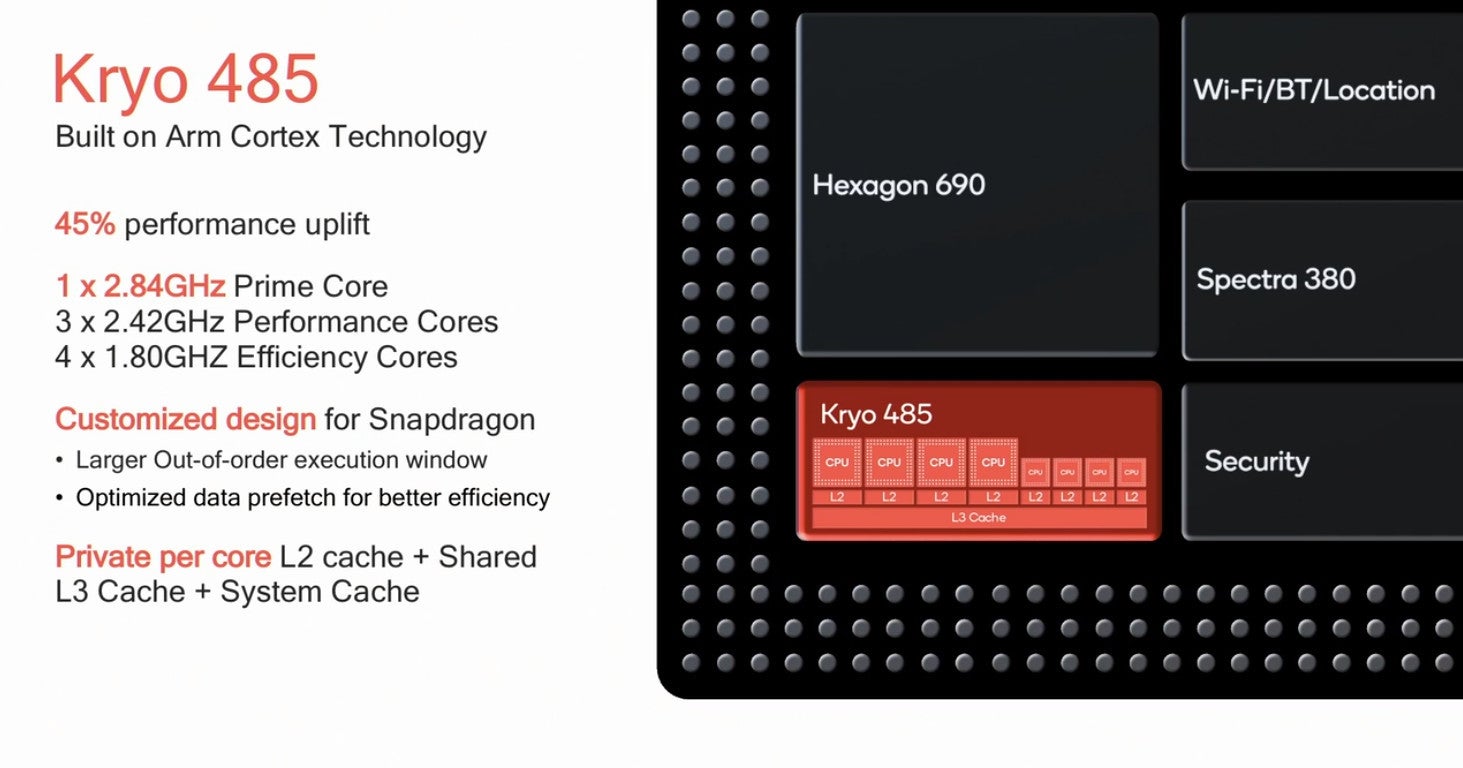 Paving the way to 5G
Quite a lot of time during the event was dedicated to 5G and the benefits it promises to deliver once the 5G networks of the future go live. It is worth pointing out that the Snapdragon 855 itself does not have 5G built in. Inside it is the Qualcomm X24 modem capable of up to 2Gbps peak speeds over LTE – not quite 5G, but still the fastest rates around.
However, manufacturers who choose to use the Snapdragon 855 together the new X50 modem (as a separate chip) in their devices will be able to offer 5G speeds at extremely low latency – all while still connected to 4G for additional throughput capabilities. The X50 modem would make speeds of up to 5Gbps theoretically possible, achieved through advanced antenna designs, as well as with support for up to 7x carrier aggregation, allowing devices to pull data from multiple carriers and frequency bands for greater data speeds.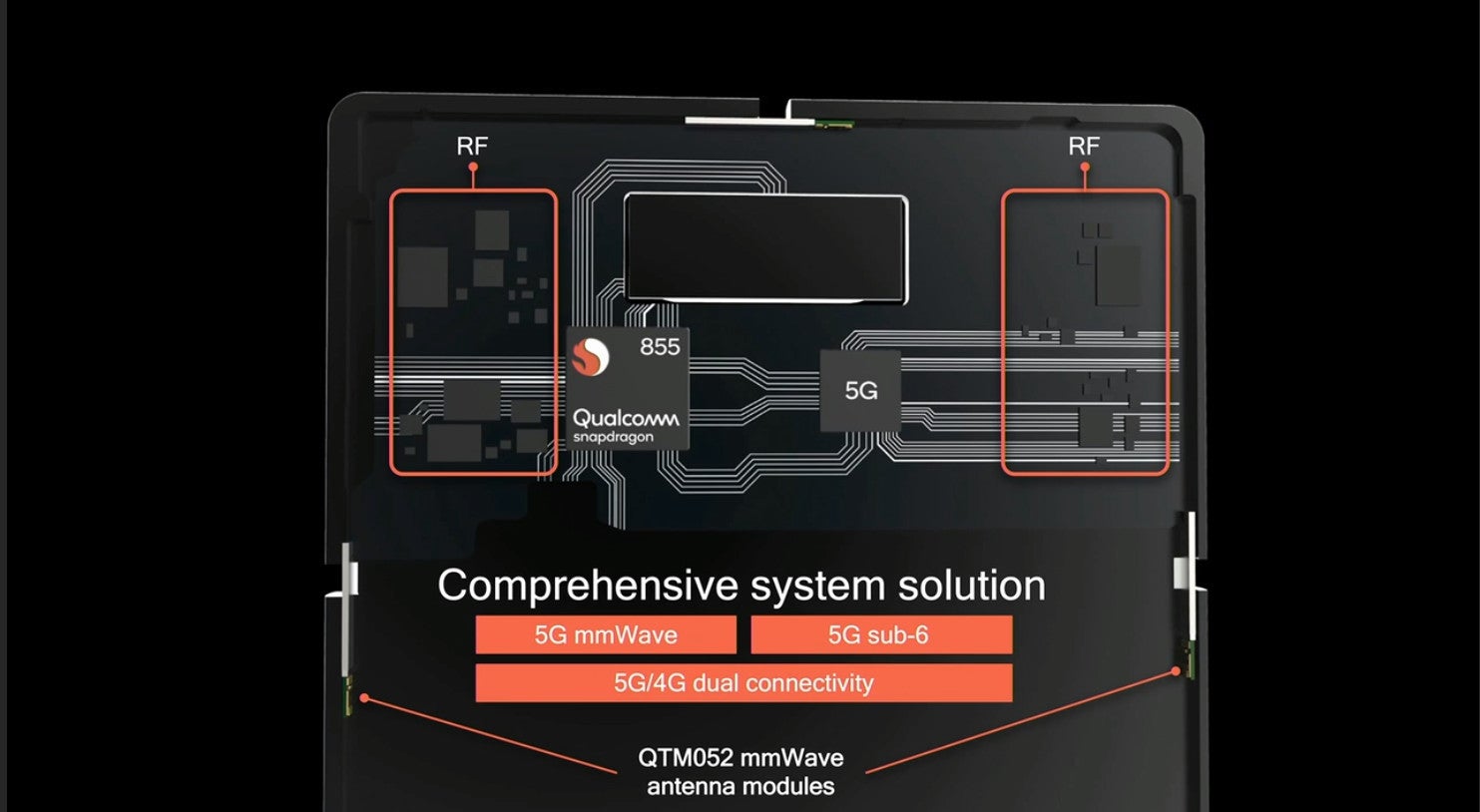 It is worth pointing out that the Snapdragon 855's 5G capabilities extend across the millimeter wave bands which are faster and the sub-6GHz frequency range which has better range.
Additionally, the Snapdragon 855 offers support for the new Wi-Fi-6 standard, which has improved capacity, coverage, and range. And the newly added support for 60GHz Wi-Fi makes it possible to hit up to 10Gbps speeds with wire-equivalent latency.
AI all the things
Artificial intelligence may seem like little more than a buzz phrase right now, but there is substance behind the hype. AI and machine learning applications enable and improve features like face and object recognition, text detection and translation, as well as advanced image and video processing. The Snapdragon 855 brings up to 4 times greater performance with tasks requiring specialized AI and machine learning computations; tasks that were previously done in software will now be done at a hardware level for greater speed and lower power consumption.
Advanced imaging, video, and gaming capabilities
The enhancements in the Snapdragon 855 extend into the realm of digital imaging. Qualcomm's new chip brings support for the HEIF imaging file format, which is an alternative to JPEG that Apple has been using for a while. Using HEIF instead of JPEG not only makes files of smaller size, but also enables cool features like HDR imaging, embedding depth information, and having multiple images (bursts or from different cameras, for example) into a single file.
When it comes to video, the Snapdragon 855 enables HDR10+ video playback and recording. Furthermore, its image processing abilities allow you to do fancy tricks like having Portrait Mode (bokeh) in videos or replacing the entire background behind a person with something totally different.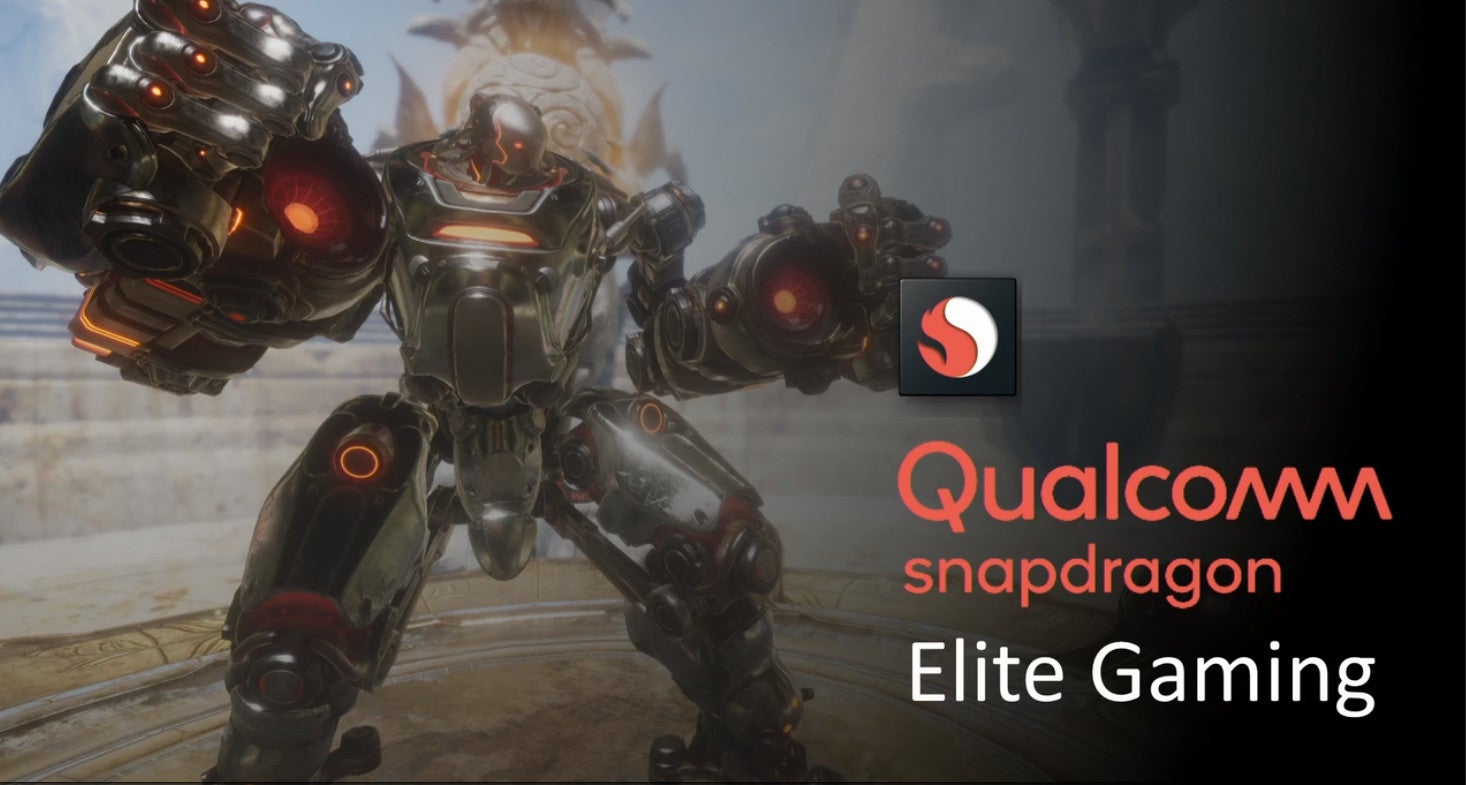 Speaking of HDR, Qualcomm highlighted the capabilities of its Snapdragon 855 to render games in HDR – with 10-bit color depth and support for billions of colors.
Snapdragon 855 release date
When is the Snapdragon 855 coming out? Smaprtphones powered by Qualcomm's latest chip are expected to be announced in the coming months and released in the US – with 5G support and all - before the end of the first half of 2019. The Samsung Galaxy S10 and the OnePlus 7 are expected to be two of the first Snapdragon 855 smartphones.