Android Q dark mode: how much battery power would it save?
16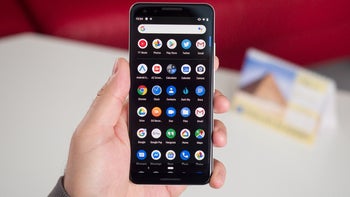 An integrated, system-wide dark mode – this is one of the biggest new features expected to come with Android Q later this year. Excited? You should be! While an all-black interface doesn't look particularly cheerful, it has a number of benefits we can all appreciate: reduced eye strain, for instance. In this article, however, we'll explore a different benefit of a dark theme – its potential to improve a phone's battery life.
This power-saving ability applies to devices with OLED screens in particular: where each pixel is lit individually and the darker it is, the less power it consumes. Black OLED pixels are practically off. Therefore, a system-wide dark mode would definitely improve battery life on such a phone, but how much of a boost are we talking?
Testing Phase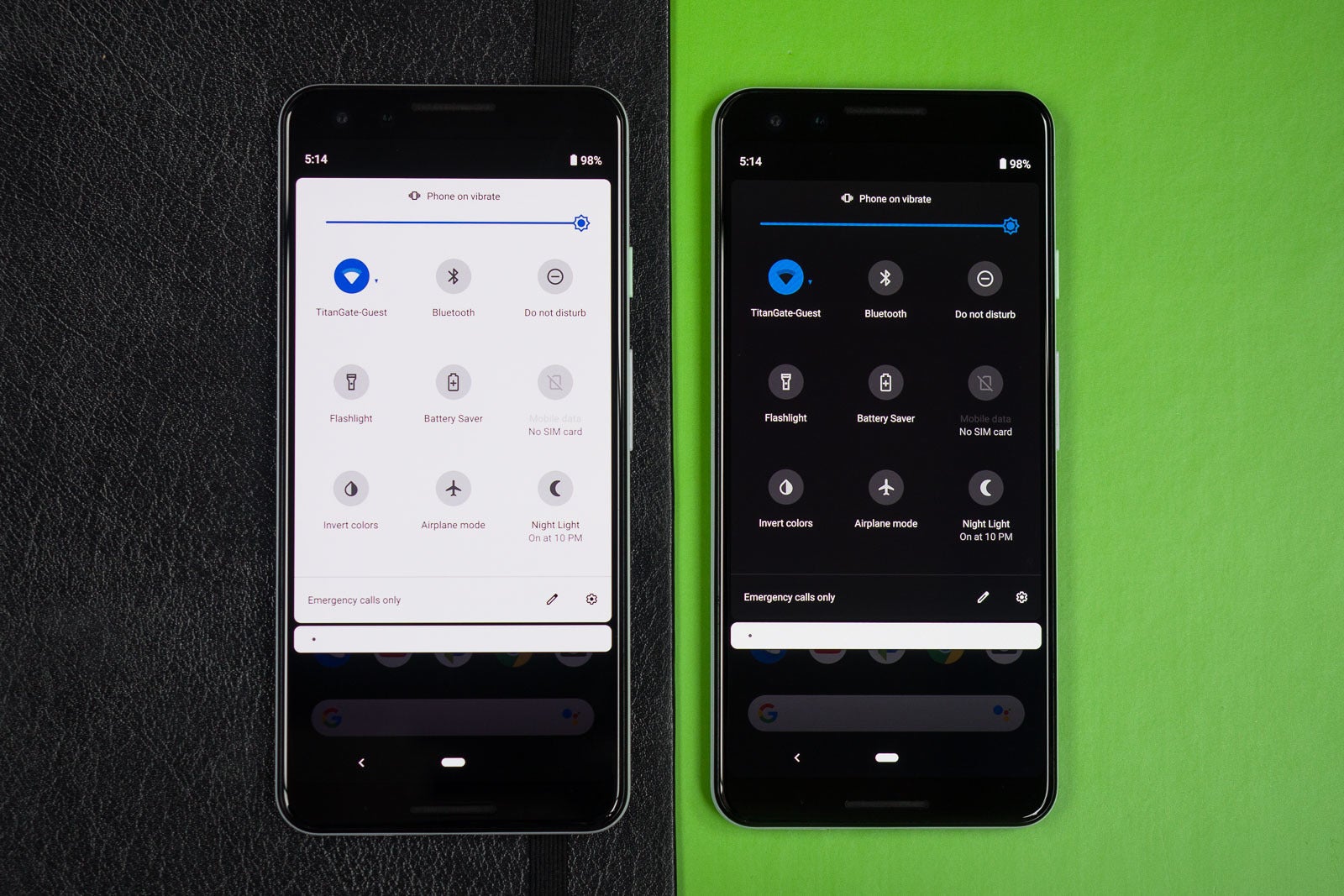 All testing was performed on a Google Pixel 3, which has a dark theme built in
To answer this question, we took our trusty Google Pixel 3 phone and set its screen to a fixed brightness of 200 nits – a typical average value. Then we observed how the phone's power consumption changed once we switched the default look of the interface to a dark theme. Measurements were made using the Basemark Power Assessment Tool which is a specialized hardware device that monitors power use in real time and logs it with precision down to the milliwatt.
Since we don't have Android Q running on our Pixel 3, we had to simulate the look of a dark mode in one way or another. When possible, we used the dark theme option built into Android 9.0 Pie, and on screens where it didn't have an effect, we used Android's "Invert Colors" accessibility option.
The results: up to 50% power saved in stock apps!
We started our testing by monitoring power consumption throughout the interface. We performed tasks like opening the phonebook, dialer, and recent calls list, opening the app drawer and settings menus, doing quick Google searches and scrolling through the results. Our Pixel 3 was connected to Wi-Fi throughout the test. Here are the power measurements that we got:

A phone's screen draws a whole lot of power!
On average, browsing through the interface and the basic stock apps on our Pixel 3 consumed 30% less power when a dark theme was applied – a staggering result! And mind you, that's an average figure. Displaying certain screens where whites dominate – our phonebook, for example – drew about 50% less power after a dark theme was applied.




Note that the figures in the charts reflect the total power consumption of the phone, not only of the screen. This makes our results more realistic and indicative of a dark mode's power-saving potential compared to monitoring only the power drawn by the display.



Up to 20% power saved in third-party apps!
Of course, people don't just look at their phone's app drawer. A lot more time is spent using apps, which is why we also measured the change in power draw in several popular apps –
assuming
that the Android Q dark mode would affect these as well. Here are the results that we got:

Full disclosure is due here. Since many popular apps, including Facebook and Instagram, do not have a built-in dark theme, we used the "Invert Colors" trick from above to simulate a dark mode. This may invert colors in photos as well – not the way a real dark mode would behave – but this didn't have any significant impact on our testing. Some photos draw slightly more power with inverted colors, others consume slightly less, and at the end of the day, the differences between darker and lighter images pretty much cancel each other out.
About the results, we'd say that a 14.8% improvement in battery life is significant – especially when no hardware changes are required. And that is just a rough estimate. Some apps showed more potential for saving power: the biggest drop in power demand was observed in Facebook Messenger – an app with bright, white backgrounds across all screens. In its case, a dark theme resulted in savings of roughly 20%. In Pinterest, on the other hand, the savings hovered around 10%, which was no surprise when most of the screen is filled with images that would be unaffected by a dark theme.
With apps, we had to simulate a dark theme by inverting screen colors
You may notice that certain popular apps weren't mentioned. We decided not to include the likes of YouTube or Google Chrome in our testing because they don't benefit from a dark theme. Nearly all of the power consumed by YouTube is the result of a video being played. And a dark mode in Chrome wouldn't affect the actual look of websites filling the screen, judging by the way the dark theme works in experimental releases of Chrome for PC.
Conclusion: we want a global Dark Mode in Android!
A system-wide Dark Mode will result in better battery life for many Android users
As our testing shows, a significant amount of power consumed by a phone during use goes toward lighting up its display – and a lot of popular apps choose to show black text against a white background, thus consuming tons of power. Therefore, introducing a Dark Mode in Android
will
extend the battery life of a phone with an OLED display.
But as with many things, terms and conditions apply. First of all, the battery life boost will only be significant if the Android Q Dark Mode is applied globally across both native apps and third-party software. This is simply because people spend more time in apps than in their app drawer. On top of that, the power savings will depend greatly on how the phone is used. If you mostly use your phone for texting friends or checking social media, the battery life gains will be great. If all you do is watch YouTube videos on your phone, then the benefit would be minimal.
In any case, having a global Dark Mode option in Android Q wouldn't hurt, and with Google integrating it natively into its operating system, it will only be a matter of time until all other Android smartphone makers bring it to their devices.