New Sony Extra Bass wireless speakers shake the floor at CES 2019; new lantern speaker is lit
5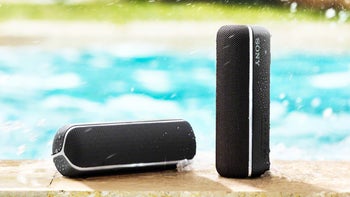 CES is an event of epic proportions where all sorts of futuristic tech gets shown off: wireless hairdryers, robot butlers, automatic clothes-folding contraptions and motorized suitcases that follow you around, all that sort of jazz. Then there's also the kind of tech you're realistically likely to consider owning - like Sony's latest Bluetooth speakers, for example.
Not known for its ability to give exciting names to its products, Sony introduced three new portable wireless speakers at CES, all members of the company's Extra Bass series. They're joined by a successor to Sony's unique-looking lantern speaker, which will wow you both with its design... and with its pricing. But we'll get to that one in a bit.
The Sony SRS-XB12 Bluetooth Speaker is the smallest in the bunch. It has a single up-firing driver backed by a passive radiator for enhanced bass output. Linking a couple of these will give you stereo sound. Audio properties aside, the SRS-XB12 is IP67 water-resistant and lasts up to 16 hours per charge.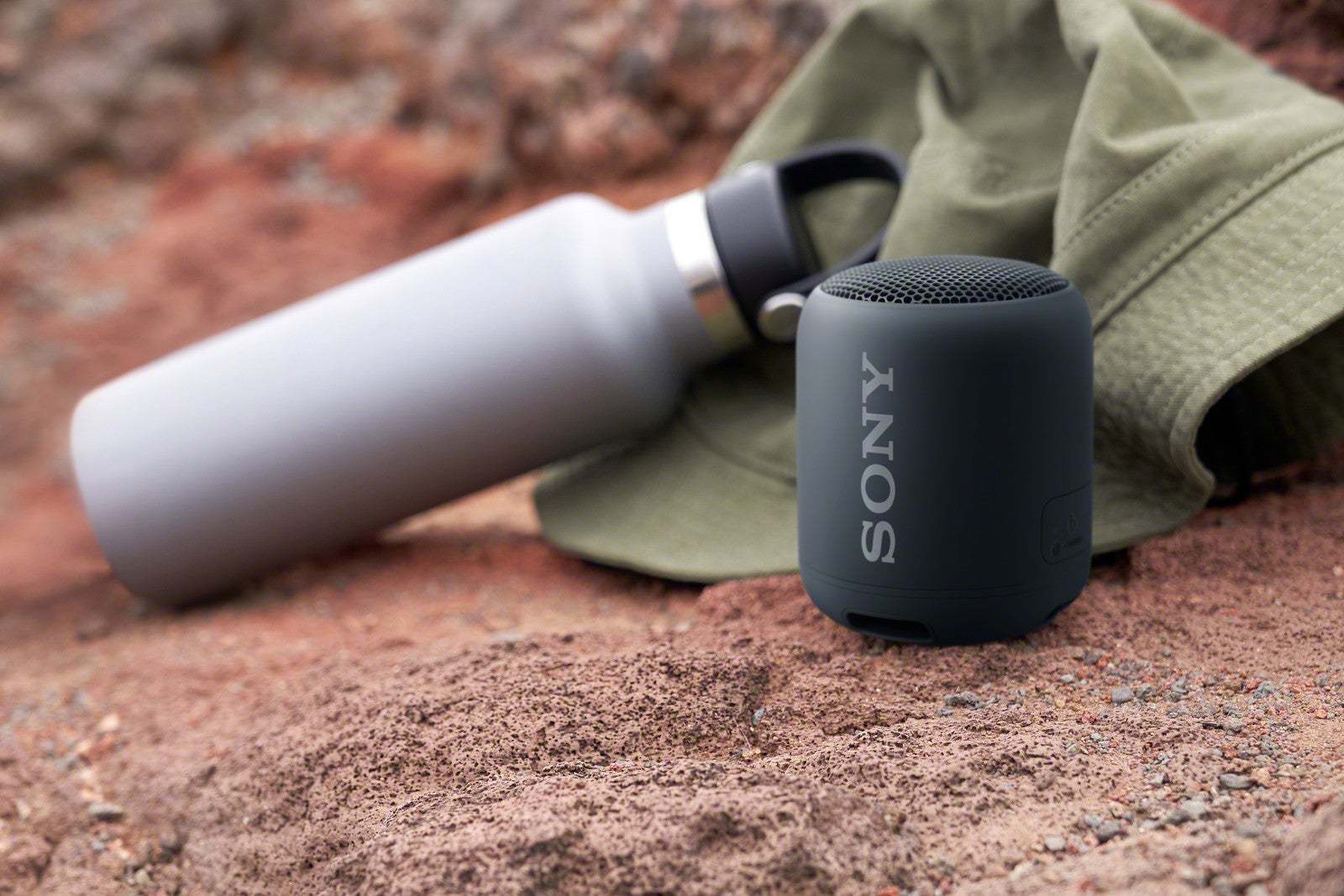 The Sony SRS-XB12
The bigger and louder Sony SRS-XB22 wireless speaker comes with two 42mm drivers and two passive radiators. Clearly designed with parties in mind, LED lights flash in unison with your music, while tapping the unit produces sound effects like a cowbell or a scratching record. It carries IP67 water resistance as well. This particular model lasts up to 10 hours per charge with Extra Bass mode enabled.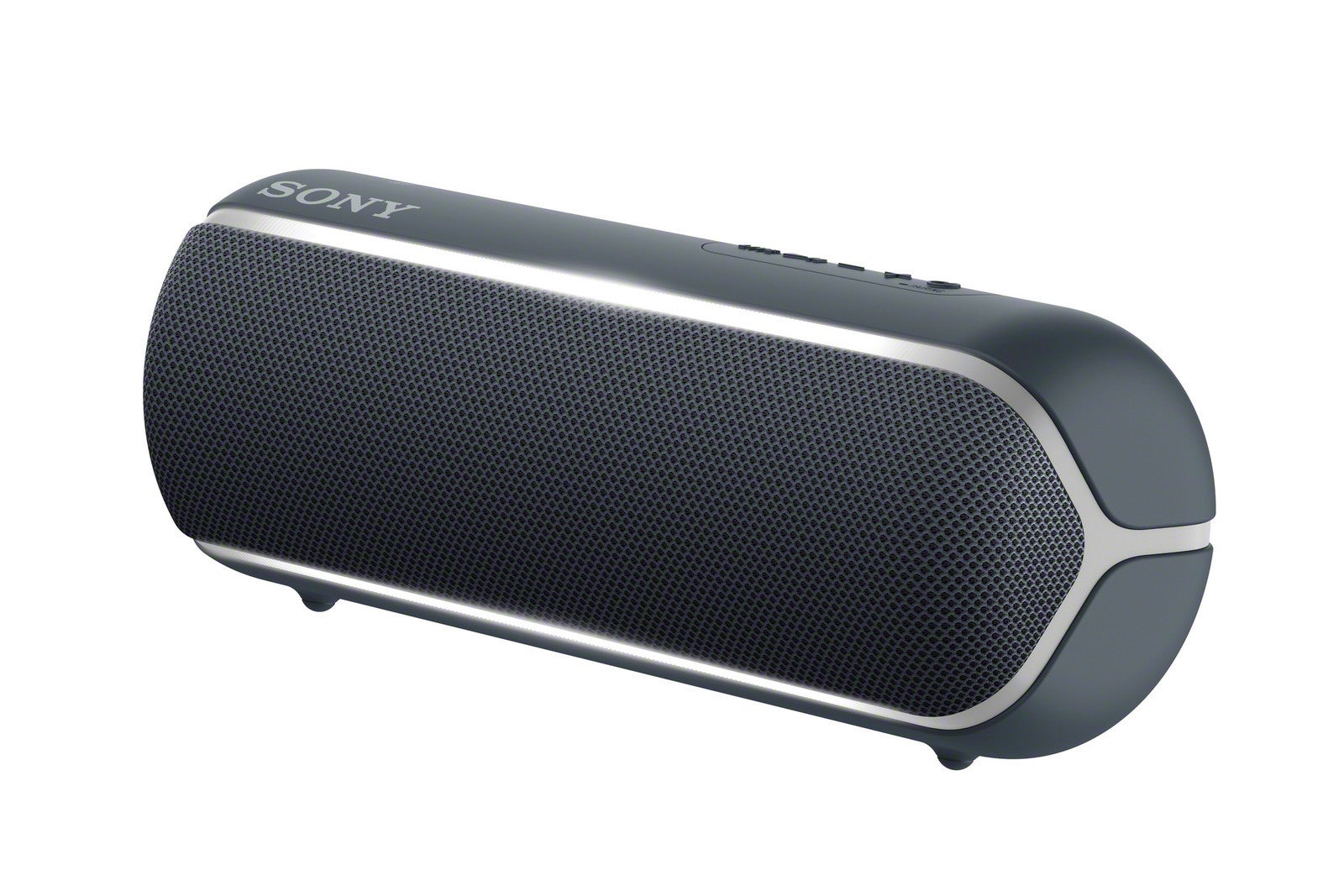 The Sony SRS-XB22
The Sony SRS-XB32 is the biggest among these three speakers, equipped with two 48mm drivers and two passive radiators. It is also IP67 water-resistant and offers the same sound and light effects as the SRS-XB22. Battery life is rated at up to 14 hours with Extra Bass activated.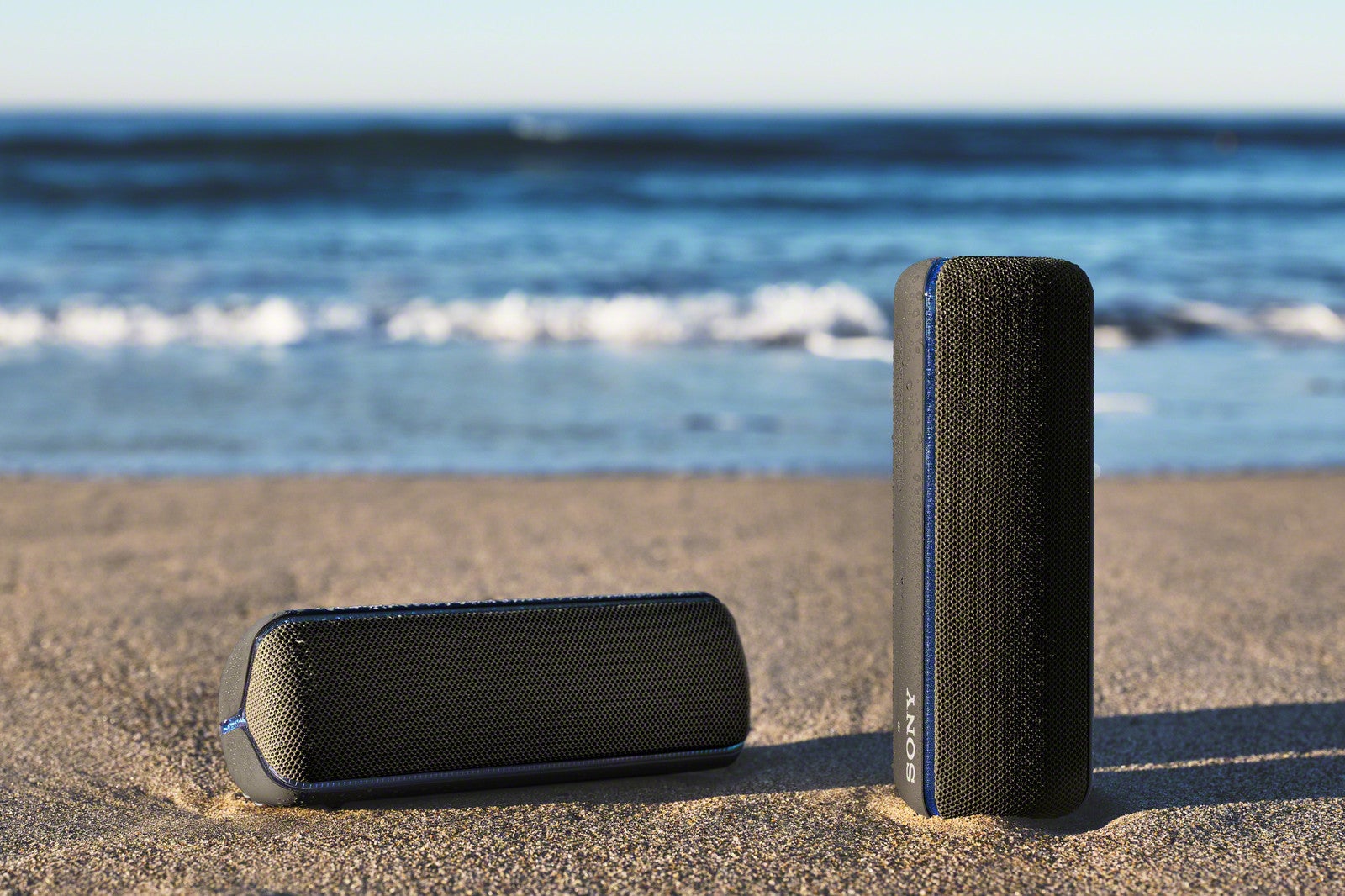 The Sony SRS-XB32
And finally, the Sony LSPX-S2 is the company's latest lantern speaker. It is a product made to blend in no matter where it is placed in your home, looking less like a gadget and more like a modern piece of decor. Warm light is emitted by an LED with 32 levels of brightness and the ability to emulate the look of a flickering candle. And sound radiates in all directions as the glass tube is part of the acoustic design, handling the high frequencies. The LSPX-S2 supports Bluetooth, NFC for pairing, and Wi-Fi connectivity for audio streaming. It lasts up to 8 hours per charge, although we bet the figure greatly depends on how brightly that LED light is glowing. US pricing isn't clear at this point, but in the UK, the speaker costs £550.00 – the equivalent of $700.
All of these speakers and many other Sony audio products will be on display at CES 2019.