How to install the Android Q Beta on a Google Pixel right now (and how to remove it later)
Better privacy and accessibility, improved Digital Wellbeing, and Dark Mode – these are just some of the new features coming with Android Q later this year. And if you're like us, you're probably eager to try them out. Alas, it will take a few more months for Android Q to reach its finalized state – and hopefully get a catchy name along the way. But if you're of the daring type, there's the official Android Q Beta to play with.
The Android Q Beta can be easily installed on a compatible Android smartphone. This includes all Pixel phones, as well as devices from many Android phone makers, including Sony, Nokia, LG, OnePlus, and Huawei. Before you proceed, however, a disclaimer is due: Android Beta releases are provided for app testing purposes. Bugs and crashes are almost defintely a given, which is why installing Google's Beta software on your primary phone is not a good idea. If you understand the risks and wish to proceed, follow the steps below.
Step 1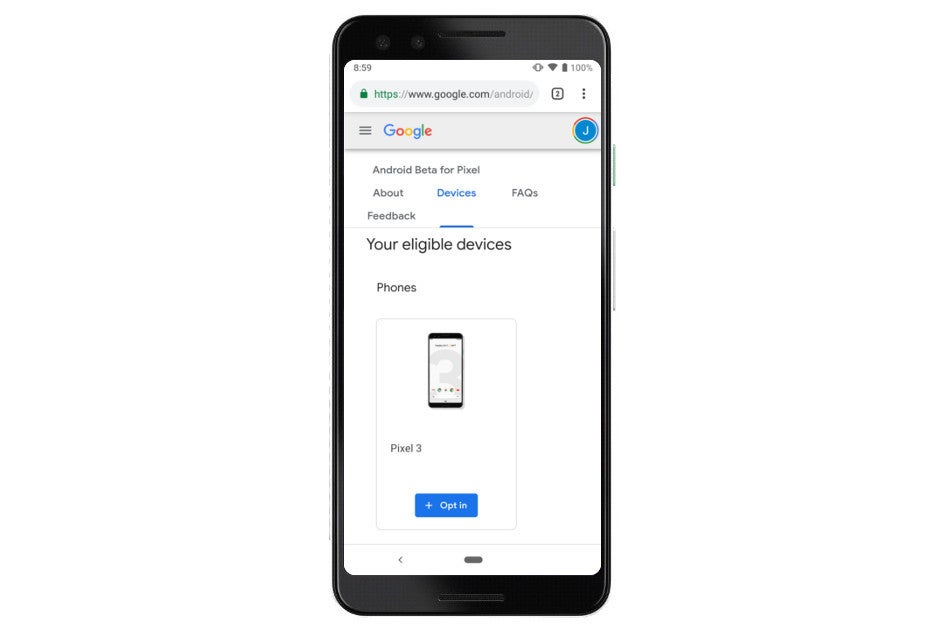 On your Android phone, go to
google.com/android/beta
This page will give you general information about the Android Q Beta release, but more importantly, it will show you whether your phone is eligible or not. Scroll down to see all the eligible Android devices associated with your Google account.
Step 2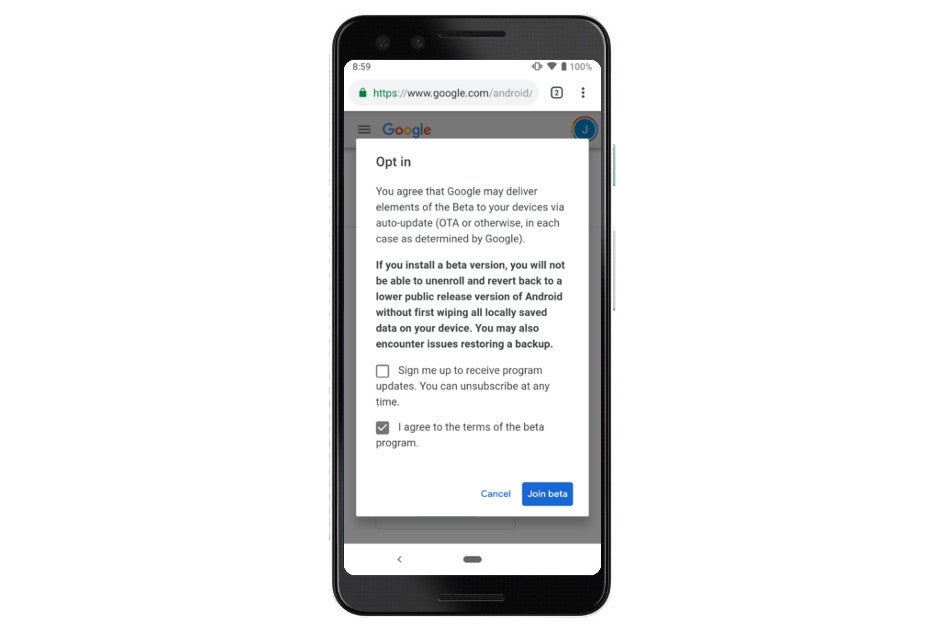 If you have any eligible devices under your Google account, you will see a blue "Opt In" button below it. Tap on it and agree to Google's Beta program terms and conditions. Pay attention to Google's disclaimer in bold: you will not be able to revert to a public version of Android without wiping the data from your phone first.
Step 3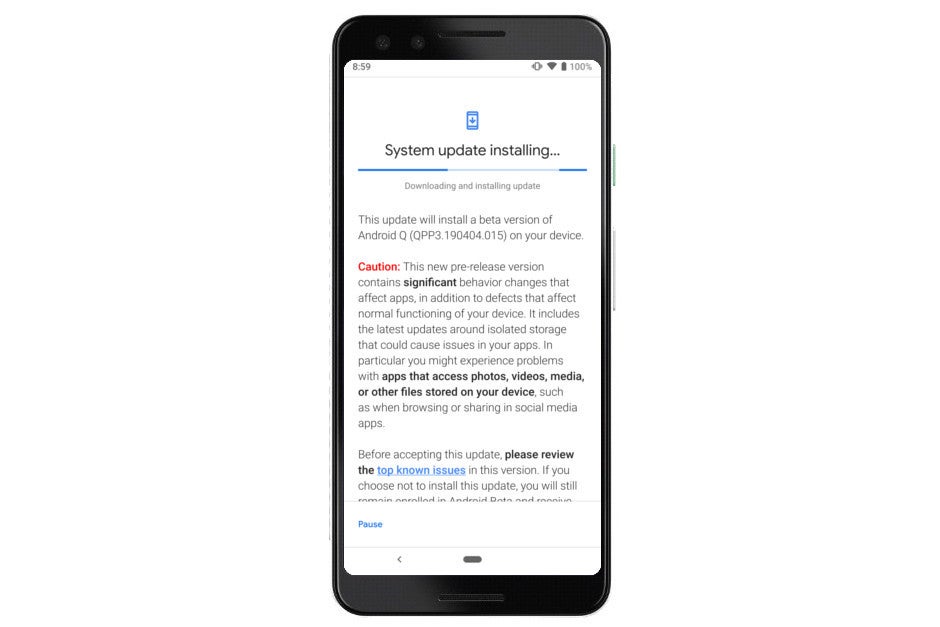 After you receive a confirmation that you've successfully enrolled your device in Google's Android Beta program, check your phone for software updates. On a Google Pixel phone, this is done in Settings > System > Advanced > Software Updates. If the Beta software is available, it will show up here. Again, a healthy dose of warnings will be delivered.
How to remove the Android Q Beta
If you keep the Android Q Beta installed on your phone, you will eventually receive the stable release of the OS when it's becomes available later this year. In this case, no data will be wiped. But if you want to remove the Beta software and go back to a stable Android 9.0 Pie release, the data on your phone will be erased. To go back from Android Q Beta to Android Pie, follow the link provided in Step 1 and choose "Opt Out" under your device.
Now go and have fun! Let us know in the comments how the process goes for you.