Apple Watch Series 4 vs Series 3 and Series 2: what's different, anyway?
10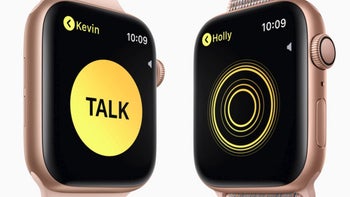 The Apple Watch was released to mixed reviews just a few years ago. Its future was uncertain, to say the least, and the uses for one were limited. Yet here we are, and Apple's smartwatch is the most popular gadget of its kind. And only a couple of hours ago, the Apple Watch Series 4 became official, making Apple's smartwatch better than ever, just as one would expect.
But here's the thing: as cool as it may be, the Apple Watch Series 4 is also pricey. What makes it different from Series 3 and Series 2? Is it worth upgrading to the latest Apple Watch if you have an older model? Let us dive into the matter.
Thinner design, bigger display
For the first time since the wearable's introduction, Apple is boosting its physical size, as well as the size of its display. The Apple Watch Series 4 comes in case sizes of 40 and 44 millimeters – compared to 38 and 42 millimeters for the Series 3 and Series 2. As for the actual screens, they are 35% and 32% bigger compared to their respective predecessors, allowing them to display more stuff at a time. Increasing the screen size considerably has been achieved by slimming down the bezels and rounding the corners of the displays.

Detailed display specifications indicate that the resolution has been also increased, but that was surely done to compensate for the greater screen area. In other words, a Series 4 display should look as sharp as one on a Series 3 or a Series 2 model, more or less. The peak brightness level of 1000 nits is also being retained. However, it is worth noting that Apple has made the move to more energy-efficient, LTPO OLED screens for the Series 4.
To be extra clear, the Apple Watch Series 4 is designed to work with any existing wristbands. It also carries the same high level of water resistance as the Series 3, allowing it to be used in a swimming pool.
Premium options of the Apple Watch Series 4 include Hermes editions with super-fancy leather straps and sophisticated clasps, but you won't find any gold-plated Series 4 models on Apple's web site.
A new digital crown
The new Apple Watch Series 4 comes with a few more design tweaks. One is that the button on the right side is now a bit less exposed. Another is that the digital crown is now providing haptic feedback when turned, presumably to make it feel more natural, as if you're turning an actual mechanical element.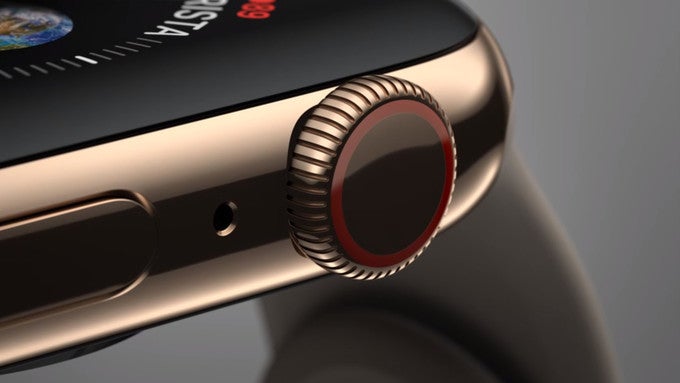 Louder speaker, better signal reception
While the Series 2 Apple Watch didn't support any kind of cellular connectivity, the Series 3 model introduced LTE support, allowing one to make calls from or stream music to their wearable even when their iPhone wasn't near. The Apple Watch Series 4 brings a 50% louder speaker to the table, all while moving it further from the microphone for clearer calls. In addition, the bottom side of the new model is now fully made of sapphire and ceramic to improve signal reception, thus addressing a common complaint about the Series 3.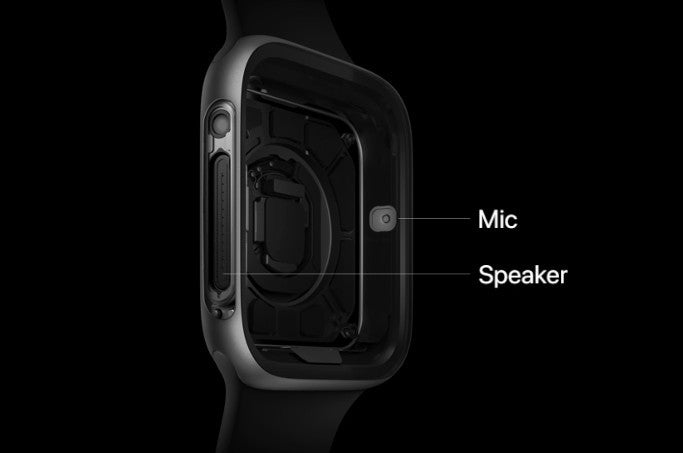 Faster processor, next-generation sensors
The Apple Watch Series 4 comes with a new processor as well. Simply known as the S4 chip, it has up to 2 times more processing power compared to the silicon inside the Series 3 Apple Watch. It is backed by 16GB of storage – as much as on a GPS + Cellular Series 3 model, but twice as much as on the Series 2 or GPS Series 3 models.
No less importantly, the new Apple Watch comes with new accelerometer and gyroscope sensors that give it greater sensitivity. These not only track your activity more precisely. They also enable the Apple Watch Series 4 to detect if you fall or slip on the ground and would call for help if required.
As previous models before it, the Series 4 Apple Watch has an optical heart rate monitor that logs your pulse constantly and alerts you of abnormalities. With Series 4, however, you also get an electrical heart rate monitor, allowing you to take ECGs by placing your finger on the crown. The data is reliable enough to be used for medical purposes, although the feature won't be available until later this year.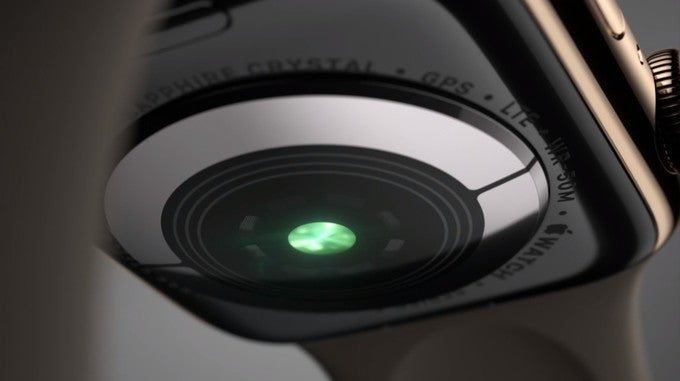 Software
Watch OS 5 will come pre-installed on the Apple Watch Series 4, while older models will receive the update on September 17. Even if you have an older Apple Watch, you'll still get to enjoy most of the features introduced by the new software. With a few hardware-related exceptions, of course – the ECG app, for example, will land only on the Series 4. We're also unsure if the new Infograph watchface will be made available to older Apple Watch models as it appears to be optimized for larger screens.
Battery Life
Previous Apple Watch have been rated for about 18 hours of use, and that's also the case here with the Series 4. You'll still have to charge your watch every night, even if you upgrade to the latest Apple Watch model. Perhaps the one-day battery life is the reason why Apple has yet to add an always-on display feature to its smartwatches.
Price
The Apple Watch Series 2 is no longer available on Apple's web store, but you can still find the Series 3 there at a bargain price. The Apple Watch is considerably more expensive.
| Apple Watch Series 4 (40mm) | Apple Watch Series 4 (44mm) | Apple Watch Series 3 (38mm) | Apple Watch Series 3 (42mm) |
| --- | --- | --- | --- |
| $399 (Aluminum case, GPS) | $499 (Aluminum case, GPS) | $279 (Aluminum case, GPS) | $309 (Aluminum case, GPS) |
| $429 (Aluminum case, GPS + Cellular) | $529 (Aluminum case, GPS + Cellular) | $379 (Aluminum case, GPS + Cellular) | $409 (Aluminum case, GPS + Cellular) |
| $699 (Stainless steel case, GPS + Cellular) | $749 (Stainless steel case, GPS + Cellular) | -- | -- |
MORE ABOUT APPLE WATCH SERIES 4: