We tested the Sony Xperia 1's triple camera, here are our best photos
45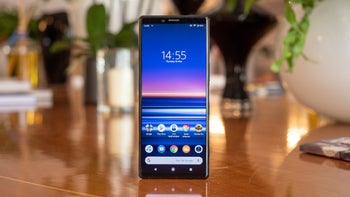 Back in February, Sony announced its latest flagship smartphone, the
Xperia 1
. This week, we finally got to try it out -- to get a feel for its 21:9 display, to enjoy some 4K goodness, and most importantly, to try out its triple camera setup. Long story short, we had a blast!
Sony kindly invited us to beautiful Venice to show us its latest and greatest phone -- an offer we could not resist. Upon arrival, we were handed an Xperia 1 (and an umbrella, you'll see why later). "Go, have fun with it," we were told. And that's exactly what we did.
Now, it is too early for us to give you a thorough review of the Sony Xperia 1. We simply haven't spent enough time with it to properly weigh its pros and cons. But while our full review is brewing, we'd be happy to share some of the photos we snapped over the past couple of days.
Sony's triple camera setup is comprised of a main camera for every-day use, a telephoto camera for quality zooming and fancy portraits, and a super wide-angle camera. If any of this sounds familiar, it's because high-end phones like the Galaxy S10 and the LG V50 use the same combo of lenses - a combo we find highly versatile. It gives you plenty of creative freedom, and you don't have to be a pro photographer to appreciate the flexibility these three lenses offer. Here's how these three cameras compare in terms of field of view:
Main Camera

The 12MP, F1.6 main shooter on the Sony Xperia 1 is the camera we used the most. It has adopted a number of handy features from previous Xperia phones, including Predictive Capture and the ability to shoot bursts with autofocus. What's new here is Sony's Eye AutoFocus tech adopted straight from the company's Alpha line of cameras. As its name implies, it maintains the focus on a person's eyes instead of solely tracking their face.






Telephoto camera

The 12MP, F2.4 telephoto camera on the Sony Xperia 1 provides 2x zoom, and its optical properties make it ideal for portrait shots. Or you can simply use it to zoom in on stuff, of course. Our initial testing suggests that autofocusing and Eye AF aren't as reliable with this particular lens, especially if portrait mode is activated, but that's a bit of feedback we've already passed on to Sony's engineers. That aside, we'd say our shots are totally Insta-worthy.






Wide-angle camera

The third weapon in Sony's arsenal is a 12MP, F2.4 super wide-angle camera with a field of view that lets you capture epic scenes with ease. It fits a lot more in the frame than the main cam which makes it invaluable in certain situations. Its biggest downside is that it introduces noticeable GoPro-like lens distortion (as all cameras of this kind), but a software lens correction mode is available in the camera app.






And these were some of the best photos that we took with the Sony Xperia 1 over the past few days. Do you like what you see? Let us know!