Samsung Galaxy Z Flip Review
88
We may earn a commission if you make a purchase from the links on this page.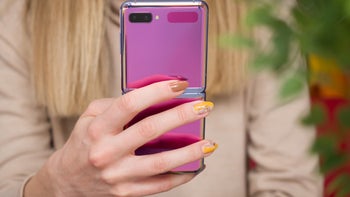 Summary
The Samsung Galaxy Z Flip is one of the few phones I've been truly excited to review, but after using it for two weeks, I'd say that I'm left with mixed feelings. On one hand, it's super cool holding a piece of the future, and it's refreshing to review a phone so different from anything I've ever tested. On the other, the Galaxy Z Flip is too expensive for a phone with questionable long-term durability and last year's specs.
Should you get a Samsung Galaxy Z Flip? No, you probably shouldn't, but I can't blame you if you do even if it's just for the sake of standing out – kind of how I'd probably buy a Ferrari if I could afford it, despite the terrible fuel efficiency and tiny trunk space. This phone is a guaranteed conversation starter and a remarkable feat of engineering, while the compact size when it's closed would be appreciated by many.
Still, if a compact Android phone is what you're looking for, keep in mind that the Samsung Galaxy S10e costs $800 less while having identical cameras, battery life, and fingerprint reader as the Flip. Oh, and you don't have to flip it open every time you want to read a text or check the weather.
The phone supports wireless charging if you're into that, and it also comes with a 15W fast charger included for free in the box. Here is how long it takes to charge up the phone using the wired adapter:
Recommended Stories