OnePlus Nord 5G release date, price, features and news
We may earn a commission if you make a purchase from the links on this page.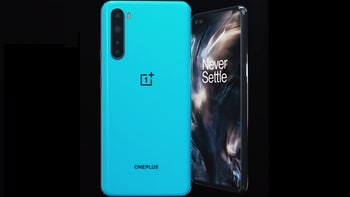 What is the OnePlus Nord 5G?
OnePlus
started off as an enthusiast device company — no marketing, no bells and whistles, it just made one phone model per year, which was chock-full with flagship-tier hardware, all at half the price of an actual, "big-name" flagship phone. But the company has grown, its reach has expanded, and it has one foot firmly planted in the mainstream. Inevitably, its latest phones — the
OnePlus 8
and
OnePlus 8 Pro
— have crept up to costing as much as your regular flagship. That's understandable, but left some of the company's oldest fans... a bit disappointed.
The OnePlus Nord is a return to the good old OnePlus that we know from 6 years ago — aggressively priced, yet powered by hardware that you usually see in a more expensive, mainstream handset. Also, it seems that it will be sold in limited quantities at a time, with pre-announced sale events, kind of echoing the way the OnePlus One through OnePlus 3 were sold — invite cards, limited numbers, and sale events.
The OnePlus Nord is definitely a great value for your buck.
OnePlus Nord 5G release date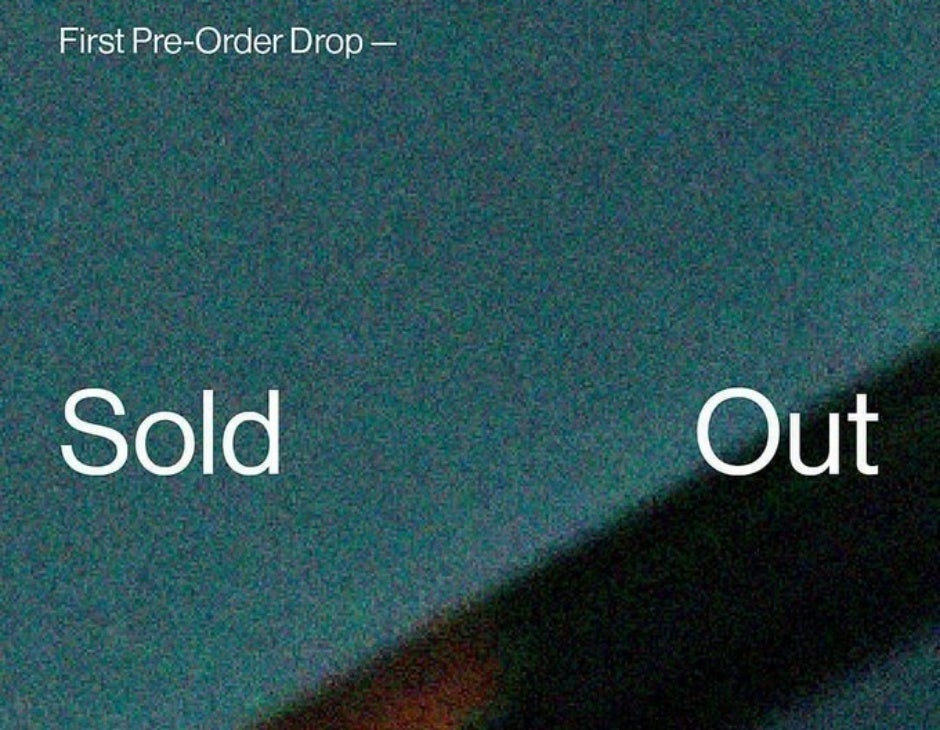 OnePlus Nord in the USA
Reportedly, OnePlus is preparing a slightly different Nord model, which will launch in the US. Two models to be exact, internally codenamed as
Billie 1 and Billie 2
. Information on those projects is still scarce.
OnePlus Nord 5G price
The OnePlus Nord 5G starts at 399 Euro (about $460) for the 8 GB / 128 GB version. You can purchase it by visiting OnePlus' official website, as linked below: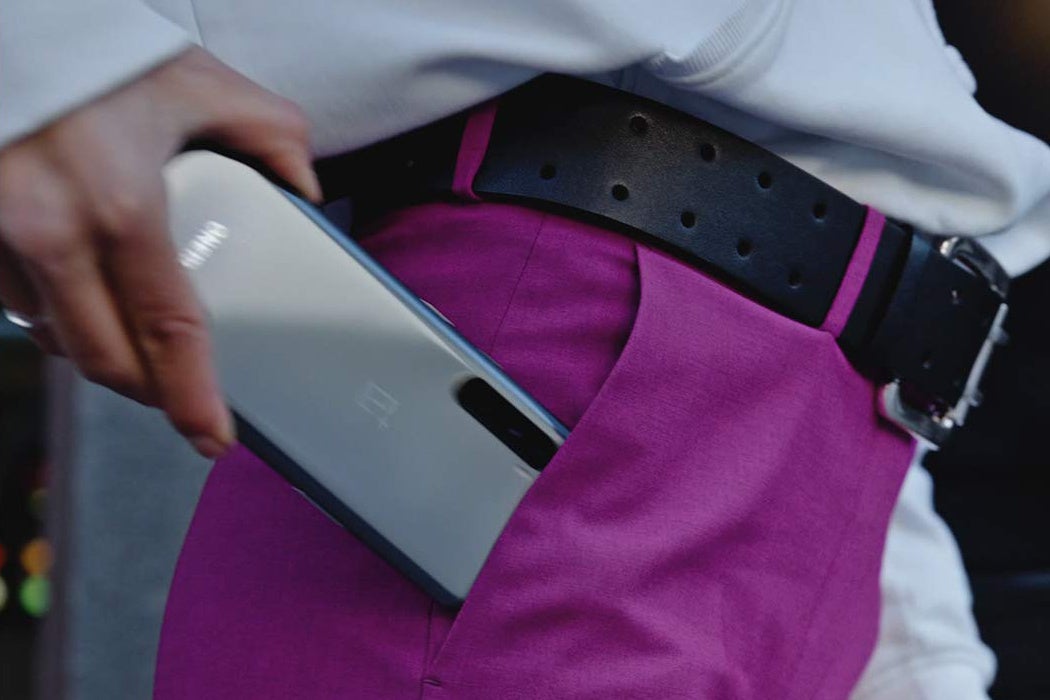 Rocky release
The aggressive pricing of the Nord took its toll on some quality control of the first batch. Some issues with display and construction were reported.
OnePlus Nord 5G camera
Despite being classified as a "midranger" the OnePlus Nord has pretty... crazy cameras. First things first — there are a total of 6 camera sensors on the phone — two on the front and four on the back.
The OnePlus Nord 5G has two selfie snappers— a 32 MP main camera and an 8 MP ultra-wide-angle selfie camera. On the back, there's a quad setup — a 48 MP main camera with optical image stabilization (now, that's something you don't see on a midranger!), an 8 MP ultra-wide-angle one, a 2 MP macro camera, and a 5 MP depth sensor for faux bokeh portrait shots.
OnePlus Nord 5G design and display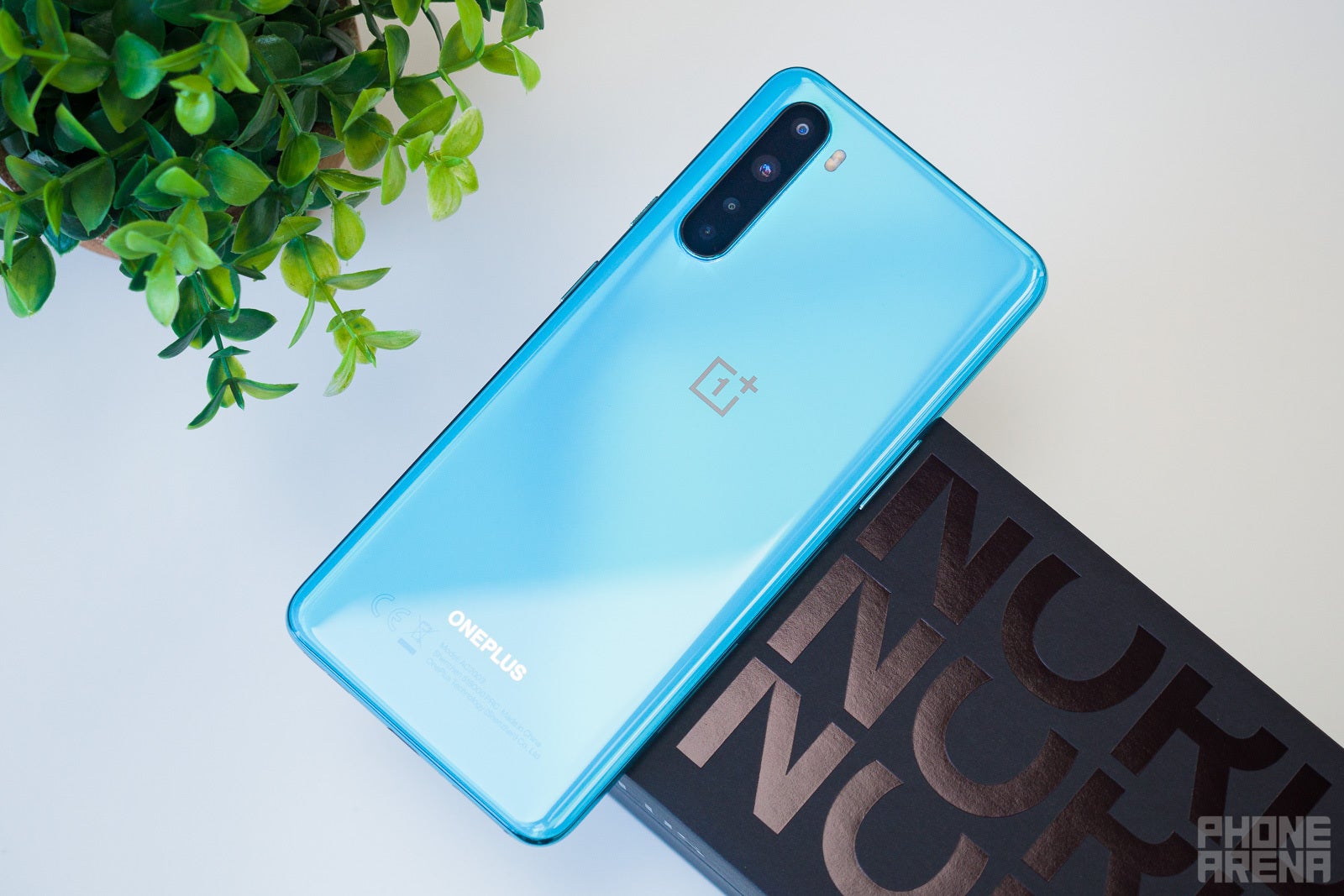 The OnePlus Nord 5G has a sleek, modern look and a shiny finish — the back is actually glass, though the frame on the side is plastic. The camera module is pretty standard — all 4 sensors are in line on a vertical slit. As for the front, the dual selfie cameras will be nested in a cutout on the display, in the top-left corner.
The phone is escorted by a slew of cases at launch — colorful and fun, they are sure to catch the eye.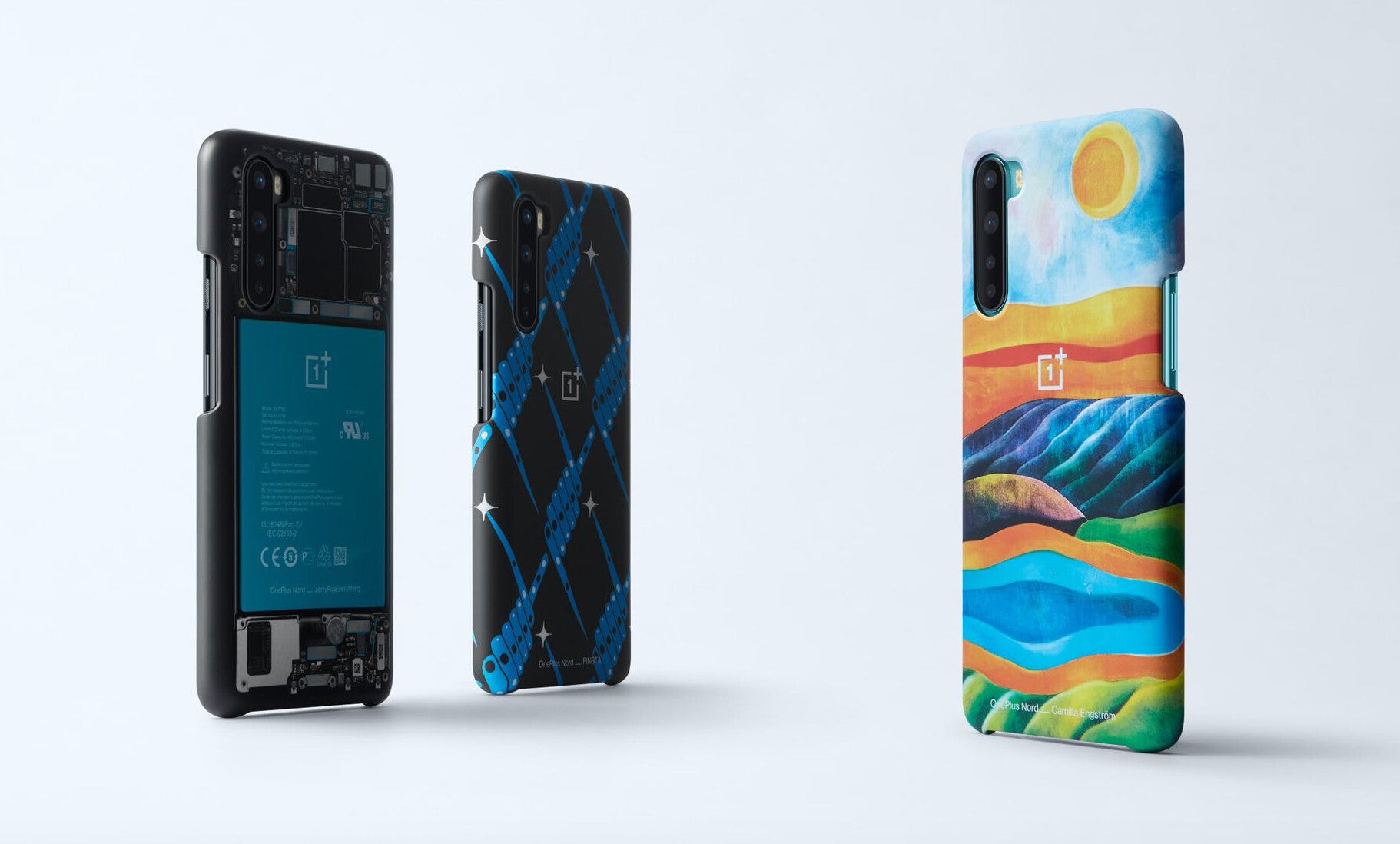 There was no skimping on screen quality, too. The OnePlus Nord has a Fluid AMOLED display — a 6.44-inch panel with a 1080 x 2400 pixel resolution (20:9 ratio), and a 90 Hz refresh rate screen, which is quite wild for a "budget" smartphone.
The OnePlus Nord will not have IP certification, but that doesn't mean it won't be water-resistant. As per Carl Pei's words, it'll have sealing around its ports to protect its components. However, to cut down on cost, the company will not be running the OnePlus Nord phones through IP certified testing. We've seen this on OnePlus phones before — the handsets could survive spills just fine, they just lacked the official certification.
Not done with the color options
Matte finishes are pretty popular nowadays — instead of the glossy glass on the back, which collects fingerprint grease, the soft matte remains pristine and doesn't smudge up. Rumor has it, we might get a new
matte model of the OnePlus Nord
soon.
OnePlus Nord 5G hardware
Display: AMOLED, 6.4", 1080 x 2400 pixels
Processor: Qualcomm Snapdragon 765G
RAM: 8 GB / 12 GB LPDDR4
Storage: 128 GB / 256 GB
Cameras: 48 MP main, 8 MP ultra-wide, 2 MP macro, 5 MP depth; 32 MP front camera
Battery: 4,115 mAh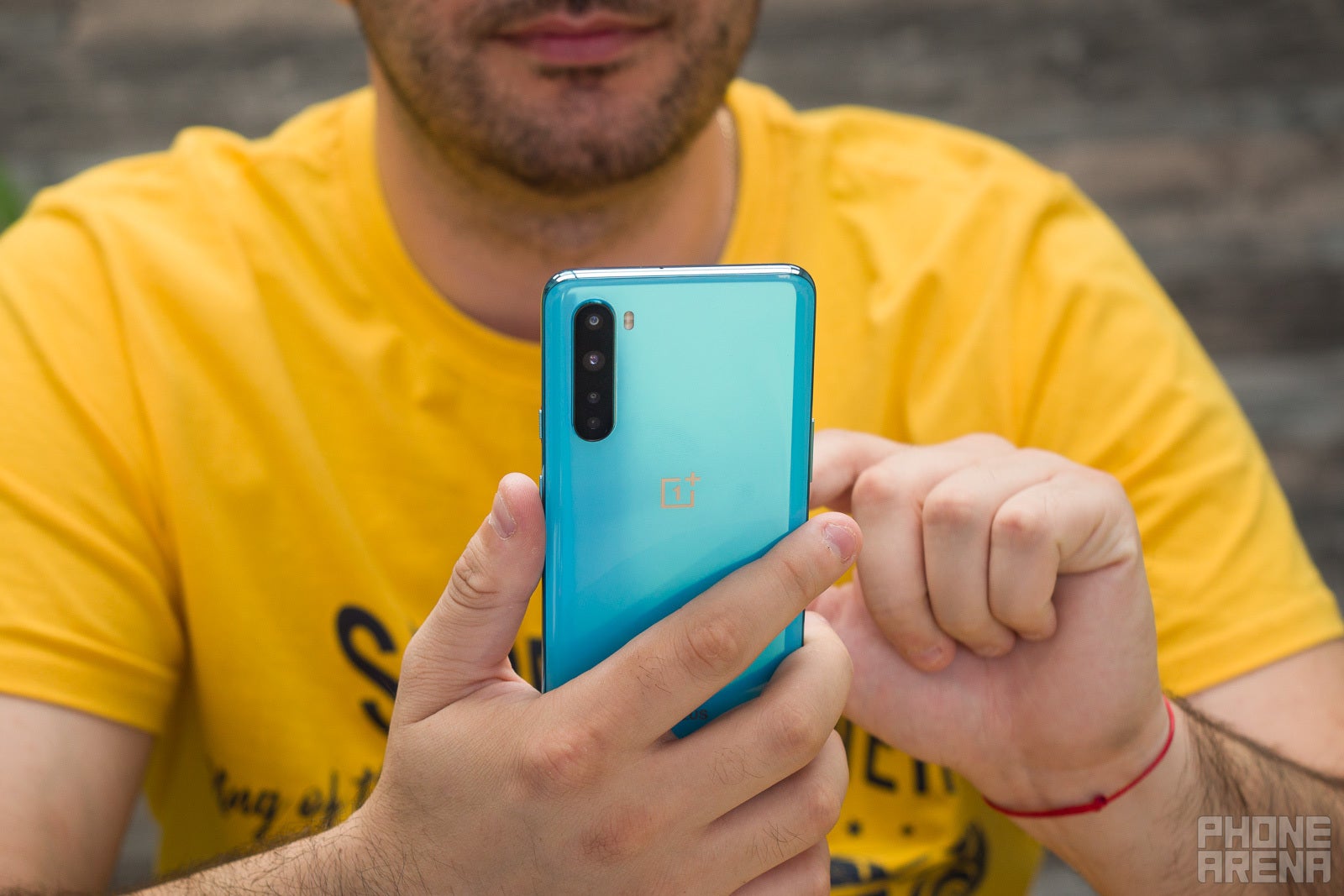 As for memory, the OnePlus Nord 5G starts off with a minimum of 128 GB of storage and 8 GB of RAM, but there will be an upgrade tier with 256 GB of storage and 12 GB of RAM.
The lights are kept on by a 4,115 mAh battery — not the largest, sure, but a pretty respectable juicebox none the less. It will also support OnePlus' proprietary Warp Charge 30 technology, which means it should charge up quite fast.
OnePlus Nord vs Google Pixel 4a
Google's Pixel 4a surfaced as the Nord's toughest competitor. Coming straight from Google, it has the purest iteration of Android with guaranteed instant software updates whenever they are ready for prime time. Of course, the Pixel has a superb camera as well and even comes cheaper than the Nord, at $350.
HDR support, Scratch-resistant glass, Ambient light sensor, Proximity sensor
HDR support, Scratch-resistant glass, Ambient light sensor, Proximity sensor
Qualcomm Snapdragon 730G SM7150-AA (8 nm)
Snapdragon 765G SM7250-AB (7 nm)
Octa-core, 2200 MHz, Kryo 470, 64-bit
Octa-core, 2400 MHz, Kryo 475, 64-bit
128GB, not expandable
128GB, not expandable
Android (12, 11, 10)
Android (10)
USB Power Delivery
OnePlus Warp Charge
Aperture size: F1.7; Focal length: 27 mm; Sensor size: 1/2.55"; Pixel size: 1.4 μm
Aperture size: F1.8; Focal length: 26 mm; Sensor size: 1/2"; Pixel size: 0.8 μm
3840x2160 (4K UHD) (30 fps), 1920x1080 (Full HD) (120 fps), 1280x720 (HD) (240 fps)
3840x2160 (4K UHD) (30 fps), 1920x1080 (Full HD) (240 fps)
8 MP
32 MP
1920x1080 (Full HD) (30 fps)
3840x2160 (4K UHD) (30 fps)
5.67 x 2.73 x 0.32 inches (144 x 69.4 x 8.2 mm)
6.23 x 2.89 x 0.32 inches (158.3 x 73.3 x 8.2 mm)
5.04 oz (143.0 g)
the

average

is 5.9 oz (168 g)
6.49 oz (184.0 g)
the

average

is 5.9 oz (168 g)
Back: Plastic; Frame: Plastic
Back: Glass (Corning Gorilla Glass 5); Frame: Plastic
Fingerprint (touch)
2D Face unlock, In-screen fingerprint
n1, n3, n7, n28, n78, SA, NSA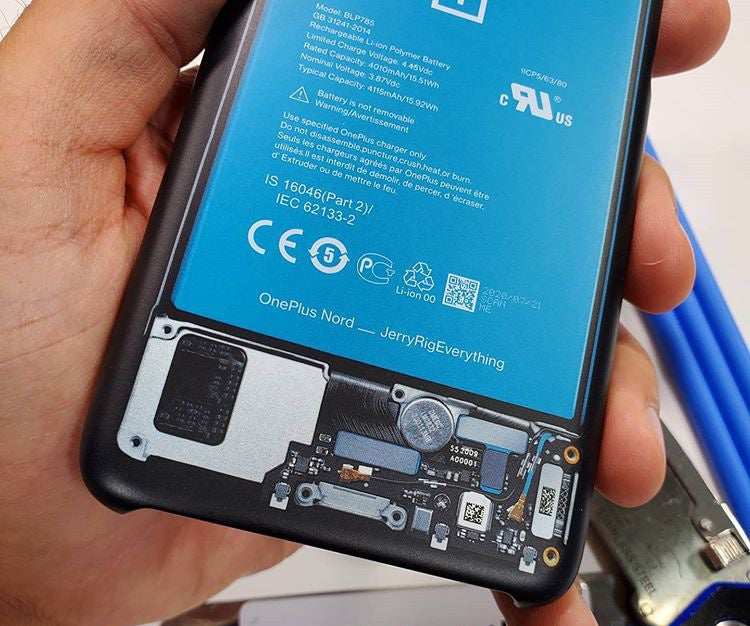 Teardown case by dbrand and JerryRigEverything