Pixel 5 release date, price, features and news
We may earn a commission if you make a purchase from the links on this page.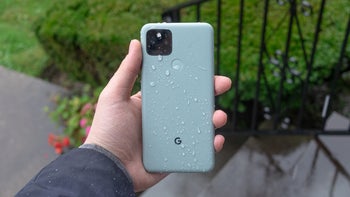 The Google Pixel 5 has been announced, and despite leaks and rumors kinda spoiling the fun of the big reveal, Google's new flagship seems now ready for us. After all, Google has to show us something good!

As some of you may know, the Pixel 4 and the 4 XL were two of the most viciously criticized flagships of 2019, and shortly after the launch, the two phones were discounted sharply, not least because of all the bad press around the two devices. Most people were disappointed with the small size of the battery on the Pixel 4, but other key features were also missing.
Also check out:
The Google Pixel 5 comes at a starting price of $699. Unfortunately this year we are not getting a bigger Pixel 5 XL, but Google has also announced the budget-friendly 5G device, the Google Pixel 4a 5G.
You can now buy the Pixel 5 with a good discount from Best Buy:
Read more:
Google Pixel 5 Release date
The Pixel 5 was released on October 15, 2020.

Google Pixel 5 specs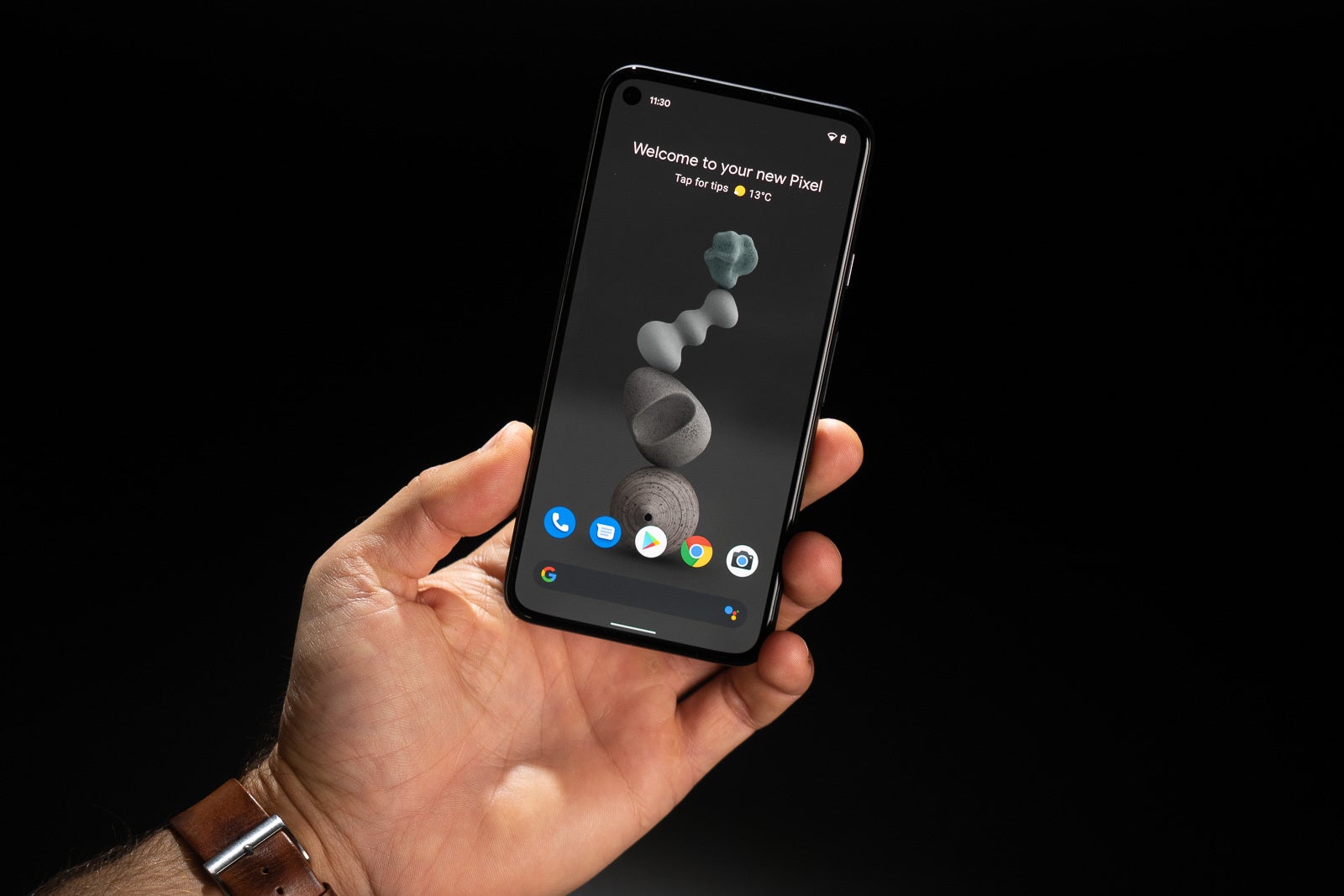 The Google Pixel 5's specifications here below seem promising for its price range:
Snapdragon 765G chip (not quite flagship 8xx processor, but still fast and capable)
12.2MP main camera
5G support
6.-inch OLED display
8GB of RAM and 128GB of internal storage for base model
4,000mAh battery
The Pixel 5 6-inch screen is equipped with a fast 90Hz display refresh rate, while the camera system will sport a 12.2MP main camera with a 0.5x wide lens, and its 4,080mAh cell supports 15W wireless and 5W reverse wireless charging.
Google Pixel 5 Design and Display
The Pixel 5 features a modern-looking design with a 6.0-inch OLED display, with a 100%-recycled aluminum enclosure for the back housing and an aluminum frame. To protect it from dust and water, the Pixel 5 comes with an IP68 rating.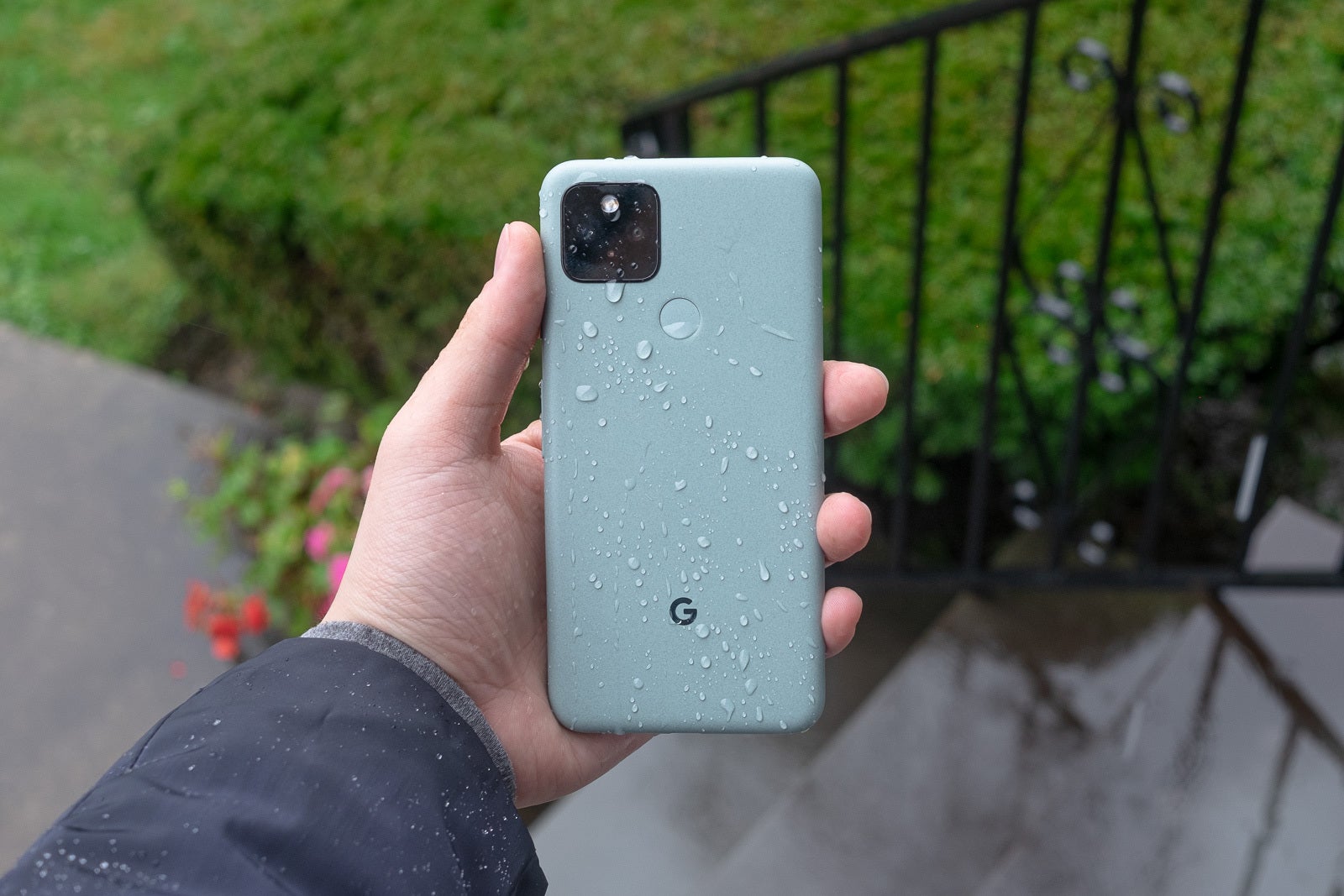 Google has also made the chin of the smartphone smaller so that the display is surrounded by relatively thin bezels for an immersive experience.
On its metal back, we find the dual-camera system bump, housing the two cameras of the Pixel 5.
Although the Pixel 5 sports an aluminum back that makes it feel sturdy and solid in the hand, it still supports wireless charging. Google has an interesting solution to this dilemma (aluminum doesn't allow for wireless charging signals to travel through it): there is a
cutout in the metal back of the Pixel 5
that is covered by a thin biorеsin material and allows wireless charging.
For colors, Google has again gone for simplicity with a touch of coolness in the naming schemes. The Pixel 5 comes in two available colors: Just Black and Sorta Sage. Although which one you prefer will ultimately depend on your own style, you can check out our
guide on which Pixel 5 color would suit you best
.
Google Pixel 5 Cameras
Quick history lesson on Google Pixel cameras
In its phone releases, Google is this strange company that says one thing this year and does the complete opposite next year.
In 2016, it was praising the headphone jack and taking jabs at Apple for not having it in their iPhones, then, one year later, in 2017 it killed it on the Pixel 2 series and deleted that promo video from the previous year.

In 2017, Google was again laughing at Apple and saying there was "no need" for a secondary camera on the Pixel, then, in 2019, what do you know, the Pixel 4 launched with a secondary camera and a telephoto one just like what iPhones used for years.
Fast forward to 2019, and Google was saying it feels there is no need for an ultra-wide-angle lens on the Pixel 4 series. You know what this means, right? Fool me once, shame on you, fool me twice, shame on me... and we now know better: the Google Pixel 5 will surely have an ultra-wide-angle lens. And honestly, we hope it will as that camera is one of our favorite features on other flagship phones.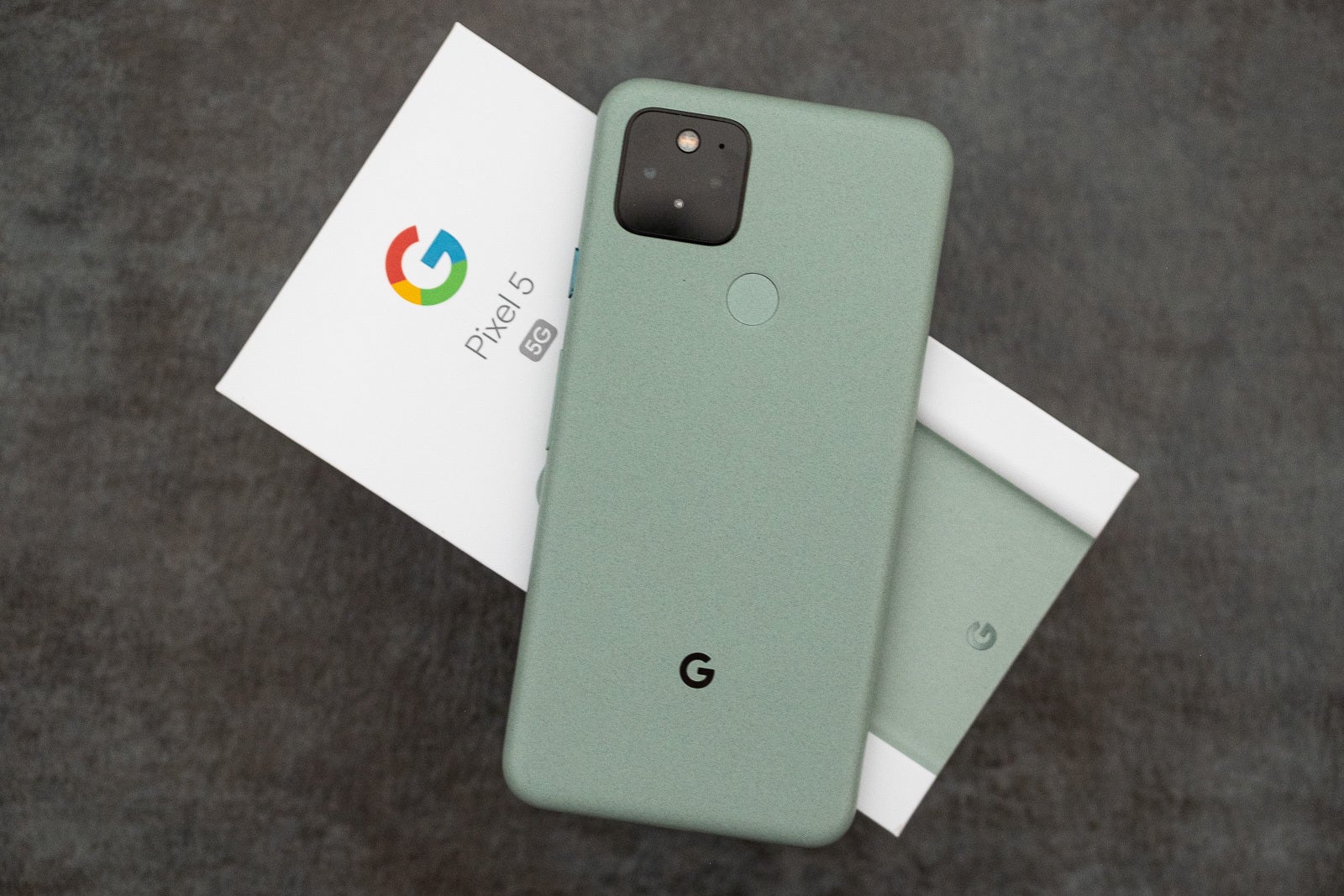 The Pixel 5 comes with a dual-camera system, a main sensor of 12.2MP and an ultra-wide sensor of 16MP. As we have expected, Google is pretty good with its image processing software and the Pixel 5 is definitely an option to consider if you're looking into buying a phone with very capable camera. Our
Pixel 5 review
contains a lot of camera samples of the device for you to check out.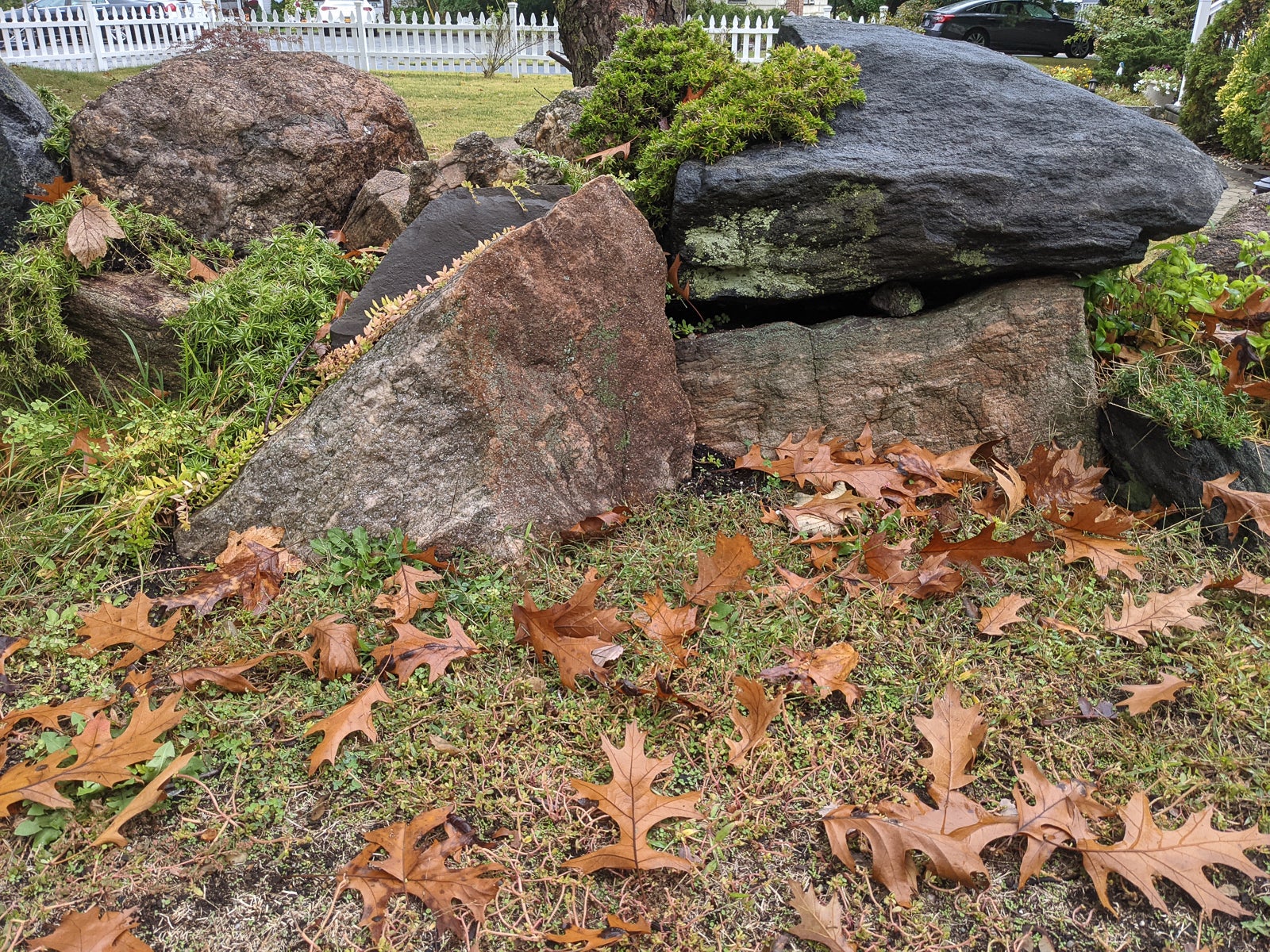 Google Pixel 5 camera sample, for more samples, check out our Pixel 5 review linked above
Pixel 5 brings 5G and a new processor
This year, Google decided upon skipping the Snapdragon 865 processor and instead opted for the lower-priced yet still quite capable Snapdragon 765G. This move will allow it to price the phone in the more affordable price range. At those prices, the Pixel will really stand out with its camera and has a much better chance to compete than when you put it in the fiercely competitive $1000+ price range. The Snapdragon 765G is also a chip capable of 5G connectivity, so you won't sacrifice connection speeds in any significant way.
In terms of performance, the Snapdragon 765G is definitely slower than the 865, with Geekbench scores showing a considerable difference of somewhere between 30% and as much as 50%.
Despite that, the capable Snapdragon 765G offers a good balance between price and performance and additionally supports 5G, which made it a popular option among smartphone vendors.
While performance on the Pixel 5 might take a hit, the newer chip might also be more power-efficient.
In late 2019, the industry started moving towards bigger phones with bigger batteries, a trend that so many reviewers and users have been wishing for. Google ignored that trend in the Pixel 4 series and paid the price as the phone was getting short battery life (especially the smaller Pixel 4).
Google is going to benefit from the more power-efficient Snapdragon 765G and the bigger 4,080mAh battery cell.
Additionally, the Pixel 5 features 15W fast charging support and 5W reverse wireless charging.
No radar gimmicks on the Google Pixel 5
For years, Google worked on a secret super-sensitive radar idea called Project Soli, and in 2019, that super-advanced technology came to a real phone, the Pixel 4. And it was complete and utter nonsense, just like most such ideas in the past.
The new "Motion Sense" technology that was supposed to change the way we navigate our phones from using swipes and taps to just gestures, turned out to be yet another gimmick that allowed you to weirdly swipe above your phone to skip to the next song and that was about it for functionality. What a waste of space!
And indeed, it did take a lot of space. While most modern smartphones have beautiful designs with minimal bezel, the Pixel 4 has a gigantic bezel at the top for all of that gimmicky tech. Google seems to have realized that the idea does not really make sense and removed it in the Pixel 5 to offer its modern design.