OnePlus Nord Review: 2020 "Nexus"
44
The OnePlus Nord is a $400 Android phone extraordinaire that wants you to rethink whether you need to spend double or triple its cost on a flagship.
Its arguments are a beautiful design with a glass back and one of the freshest shades of blue we've ever seen on a phone, a beautiful AMOLED screen with a 90Hz refresh rate for a super smooth experience, 5G support, super fast charging, and a camera that is almost as good as what you get on a flagship.
If Google had made this, the name of the phone could have been the "2020 Google Nexus". It really is in many ways the same brilliant idea reborn, from the clean Android version to the fast performance.
In this review, we go over the most important things you should know about the OnePlus
Nexus
Nord, the few compromises it makes, and whether its worth getting over similarly priced rivals like the iPhone SE and the Galaxy A series.
Design
First, the size: the Nord is not too big, but not small either. Actually, it's a tad narrower than most other XL sized phones, so it's easier to grip. The back is glass, but the sides are plastic. I dropped it almost immediately after unboxing it, and a tiny piece of the plastic got chipped away, but honestly, it's good plastic and I don't mind it at all, plus it helps with signal reception.
The phone lacks official IP certification, but the SIM card slot, the USB port and a number of other internal components have rubber sealing and OnePlus says that if you accidentally drop the phone in water it will likely survive unharmed, just don't do that on purpose.

Buttons are very clicky and feel nice, which is important to me. The power button is on the right and the volume keys are on the left, and then also on the right you have the 3-way mute switch that is another signature OnePlus touch that adds so much convenience. There's no headphone jack, though. I do miss that, but with truly wireless headphones getting much cheaper these days, I don't think that's a huge problem.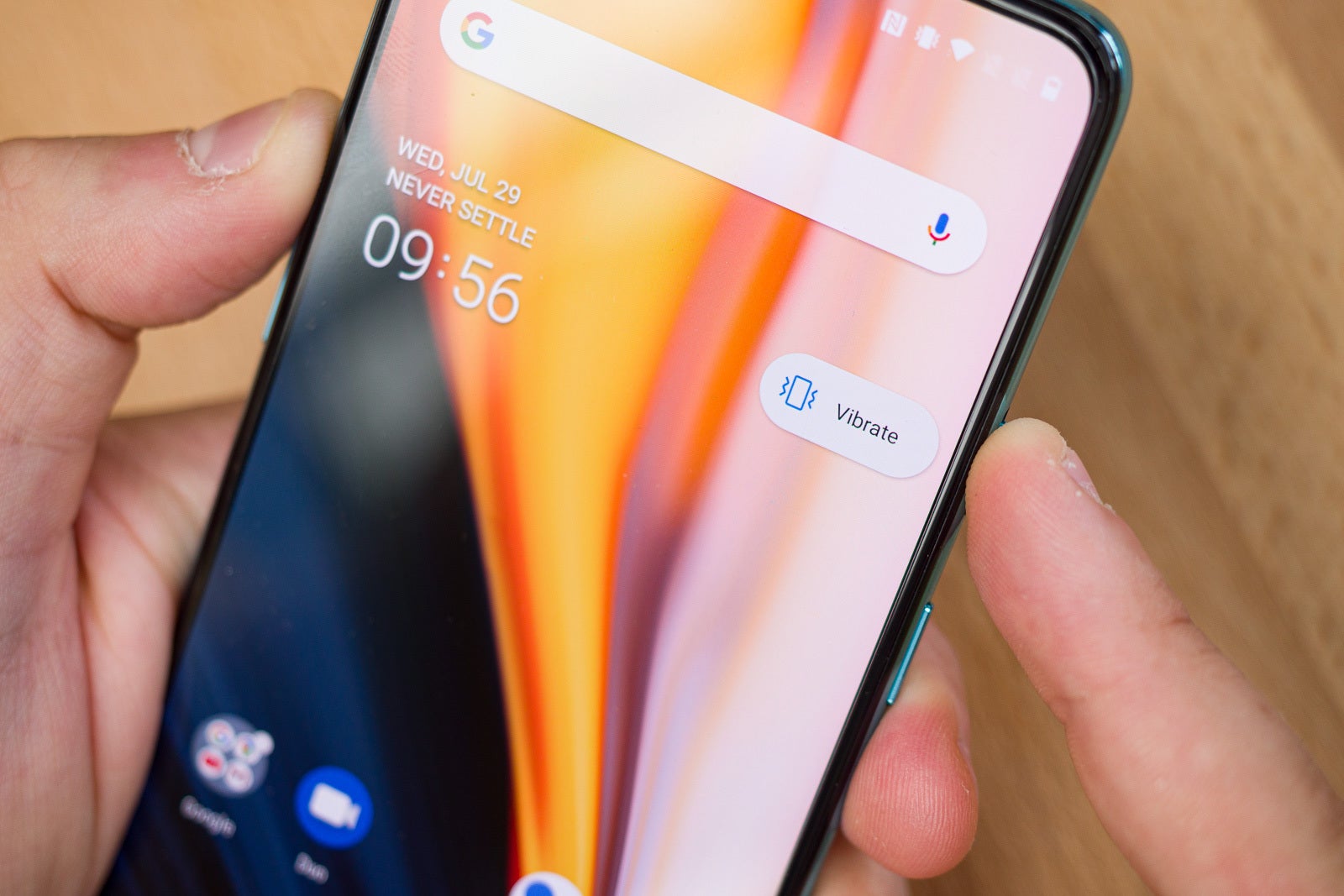 I was also concerned that at this lower price the screen would not be quite great. My concerns were unfounded: the Nord features a gorgeous looking AMOLED screen! Colors are vibrant, viewing angles are excellent. If you compare it to the nearly twice as expensive OnePlus 8, then you will find the color calibration on that phone is superior, but in the $400 price range, this is one of the best screens you can get, period. The size is 6.4 inches and the resolution is Full HD 1080p, sharp enough so you don't notice jagged pixels.
The killer feature here is not just the beautiful colors: the screen also supports a 90Hz refresh rate option. It drains the battery a bit faster than the traditional 60Hz refresh rate (you can go back to that in the display settings), but we recommend keeping the 90Hz option on as it makes a big difference to how smoothly the phone runs.
Display measurements and quality
Performance and Interface
Instead of a flagship chip, the OnePlus Nord comes with the Snapdragon 765G processor. Even after using the phone for a while, it was hard for me to notice the difference. An occasional slight stutter every once in a blue moon, yes, but for what it's worth, the phone runs as smoothly and as quickly, as a flagship phone.
I played a few rounds of Call of Duty Mobile and it ran just as smoothly as on most flagships I have tested, no issues there. You will notice that the benchmark scores on this phone are indeed lower than the competition, but in real life you hardly notice much of a difference.
I should also mention that the OnePlus Nord comes with Android 10 out of the box in a form that's quite close to the stock, clean look of the system. However, it's not stock Android by any means: OnePlus takes pride in a number of improvements it has done to the experience, from hundreds of little tweaks that improve the performance of the system to added features. My favorite one are the new live wallpapers that are animated so smoothly and so nicely. You can just tell that OnePlus sweats those details like no other company. And you see this kind of refinement all throughout the interface.
Biometrics and Haptics
Inside the screen, you have a fingerprint scanner of the optical kind. I did not find any difference here when compared to other, more expensive OnePlus phones, it worked equally reliable and quickly. If you are used to Samsung phones that use an ultrasonic fingerprint sensor (like the Galaxy S10, S20 and Note 10 series), you would notice that this one actually feels faster and more reliable.
And for the folks that want to use their face to unlock the phone and skip the fingerprint hassle, you do have the face recognition option. Here, the phone uses the main camera for face recognition and there are no fancy infra-red beamers and lasers to make a 3D scan of your face, it's just a 2D image, so it's not quite as secure as on iPhones, for example. If you can overlook that, the face unlock feature on the Nord is actually impressively quick and convenient. We recommend you try it out, and of course, you can enable both the fingerprint scanner and the face unlock, and just use whichever one feels more convenient.
Then I had another big concern: haptics. Vibration feedback is usually very poor and weak on mid-range phones. I was almost sure OnePlus cut a corner here, but again, no, this phone has very pleasing, sharp vibration motor similar to that on flagship phones. You feel that most when typing and getting notifications, with a nice, short buzz.
Cameras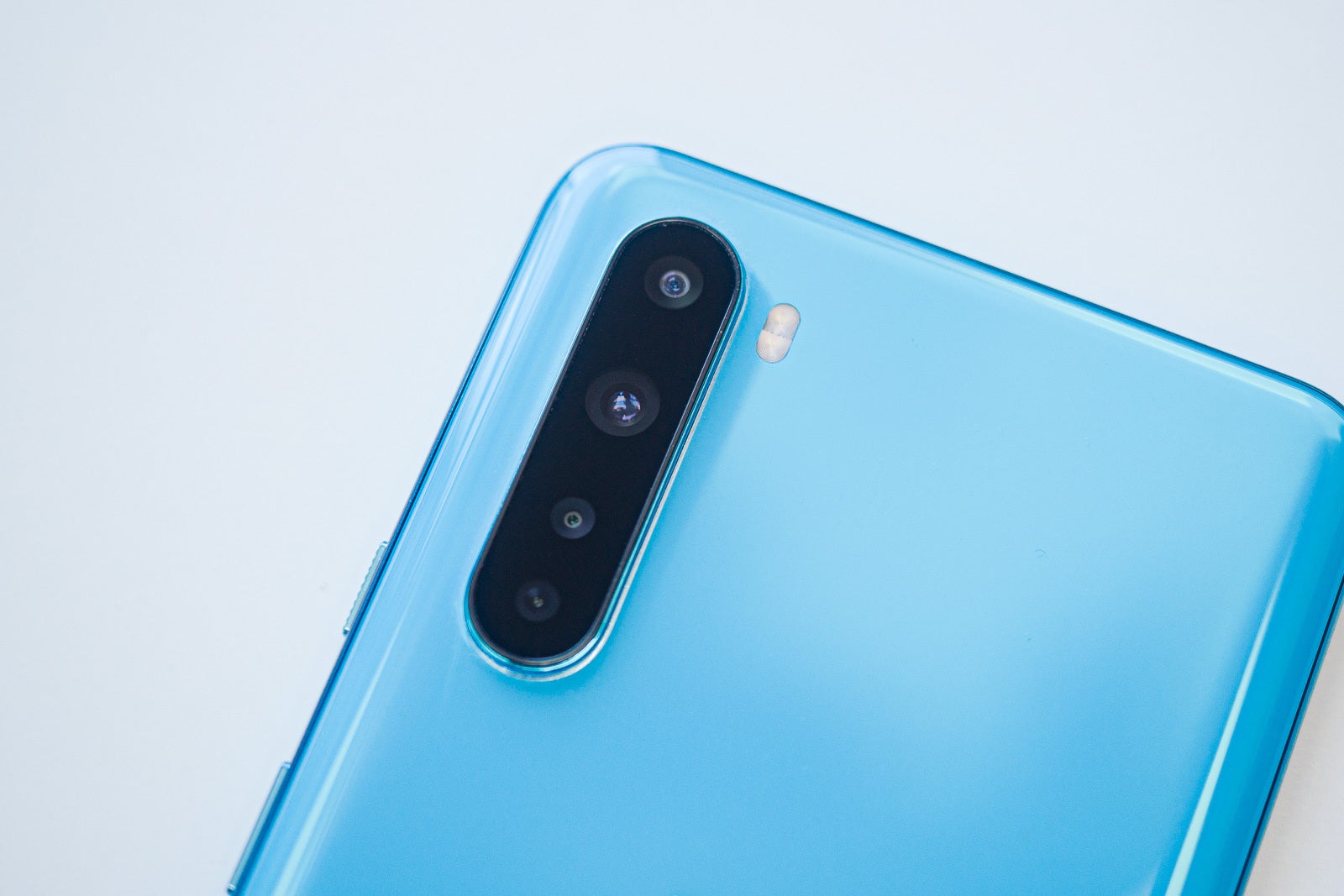 On the camera front, there are four cameras on the back and two on the front. Two of the rear cameras, however, don't really count: one is a macro lens that is honestly close to useless -- photos from it look muddy and lack detail, and you're just better off using the main camera -- and the other is a depth sensor. So what remains is two cameras that you can actually use: the first one is the 48-megapixel main shooter, and the other is an 8MP ultra-wide camera.
The four cameras on the back are as follows:
48MP Sony IMX 586 main camera with OIS
8MP ultra-wide-angle camera
2MP macro camera
5MP depth sensor
For selfie shooters, the Nord has:
32MP main camera
8MP ultra-wide-angle camera
Here's the deal: this is a good camera system, but not quite great. Why? Well, it's mostly because of the colors. They look muted and a bit dull, with a bit of a pinkish tonality to all shots. Not bad, just not quite great right out of the gate. The iPhone SE for example captures more vibrant shots that look better in most cases, but then it lacks an ultra-wide camera and a few of the extras like night mode.


Up front, you have a wide and then an ultra-wide selfie camera too. The ultra-wide can fit a whole group of people easily, so you don't need to carry a selfie stick, that's a super neat feature.
You can also record video at up to 4K video resolution. The quality you get is good, but again you will notice that the amount of resolved detail is not quite as good as on more expensive phones and in the footage below, my white t-shirt was way too bright and got burned out. You do have a separate "Super Stable" mode that will produce that gimbal-like stabilization as well. One thing you cannot do in video is zoom out to the ultra-wide camera if you have started the recording with the main camera. You can use the ultra-wide lens for video, but you have to select it before starting the video and when using it you also cannot zoom in. Here is a quick example of the quality:
Audio Quality
There is one compromise this phone makes: the loudspeaker. It's just a single loudspeaker positioned on the bottom of the phone, and I thought I wouldn't mind that too much, but the reality is that… I do.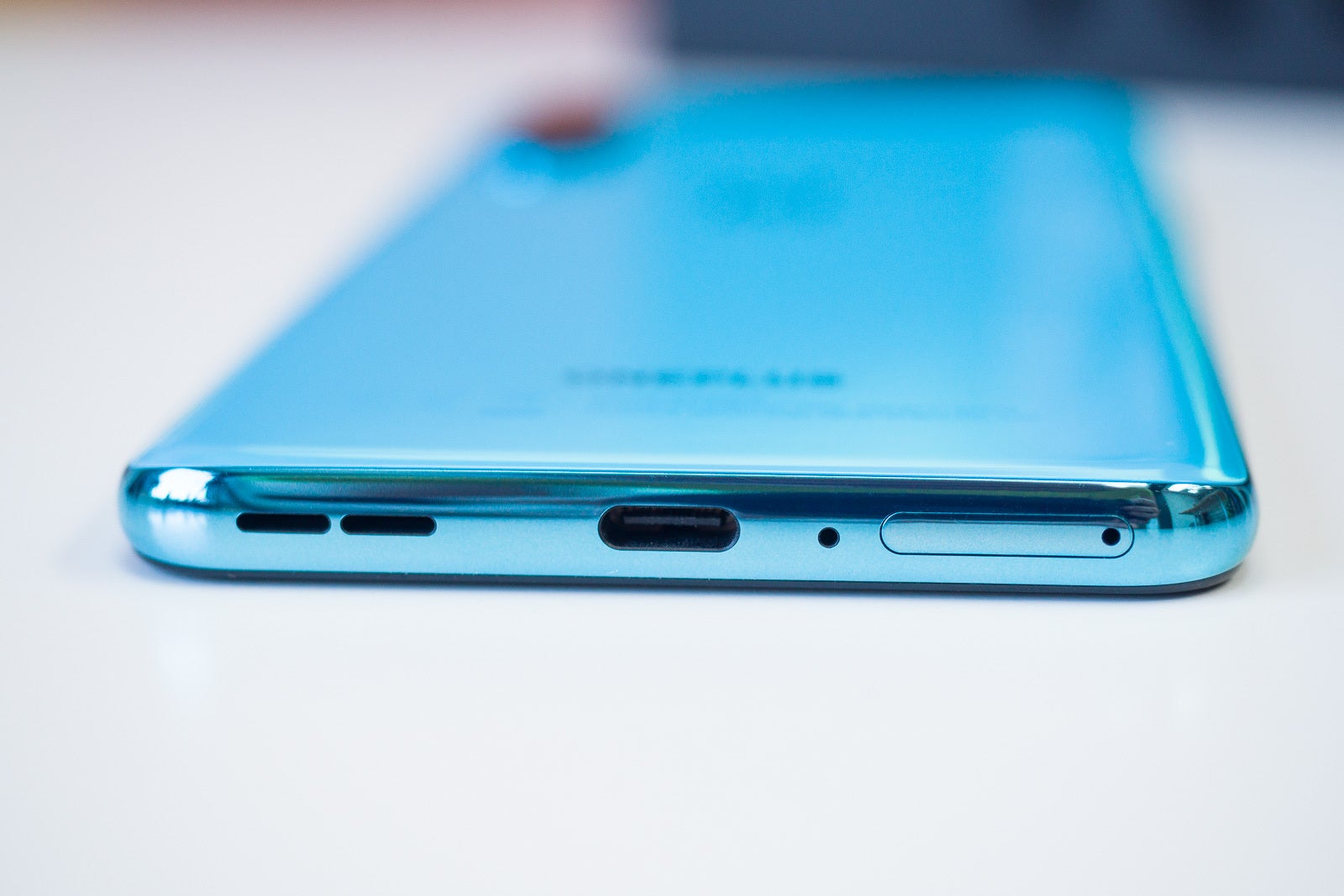 If like me, you are used to dual speakers on flagship phones, this one just lacks the punch and clarity, it sounds mediocre. Plus, it's so easy to muffle the sound with your hands while watching videos or playing games. If you have the habit of playing music or YouTube videos with no headphones, the quality and the issues with muffling the speaker will be annoying. The speaker does get quite loud, though, so that's a plus.
Battery Life
The OnePlus Nord features a 4,115mAh battery cell, and battery life was fine in my experience. I used the phone almost exclusively at 90Hz which makes everything run so much smoother, and the battery would last a full day of use, but not more. If you play games a lot and or have a social media habit, expect to have to recharge even before the end of the day. Thank god for fast charging. The Nord supports the same 30W fast charging speeds as flagship OnePlus phones and unlike other brands, the fast charging remains fast even if you are using the phone while charging. You don't get wireless charging, but with the fast charging available, I definitely don't miss it much.
PhoneArena Battery Test Results
So what about 5G? The phone supports 5G for the markets where it's available. It doesn't have support for those super fast mmWave 5G speeds, but honestly, those are available in so few places, it doesn't really matter. It does support low band and mid-band 5G, the kind that is already available and the one that really matters. If you are in the US where the Nord is not officially available and you try to import it, you should know that a few non-essential US bands are missing. You will still get 4G LTE but at slower speeds than on other phones that are made for the US market.
Conclusion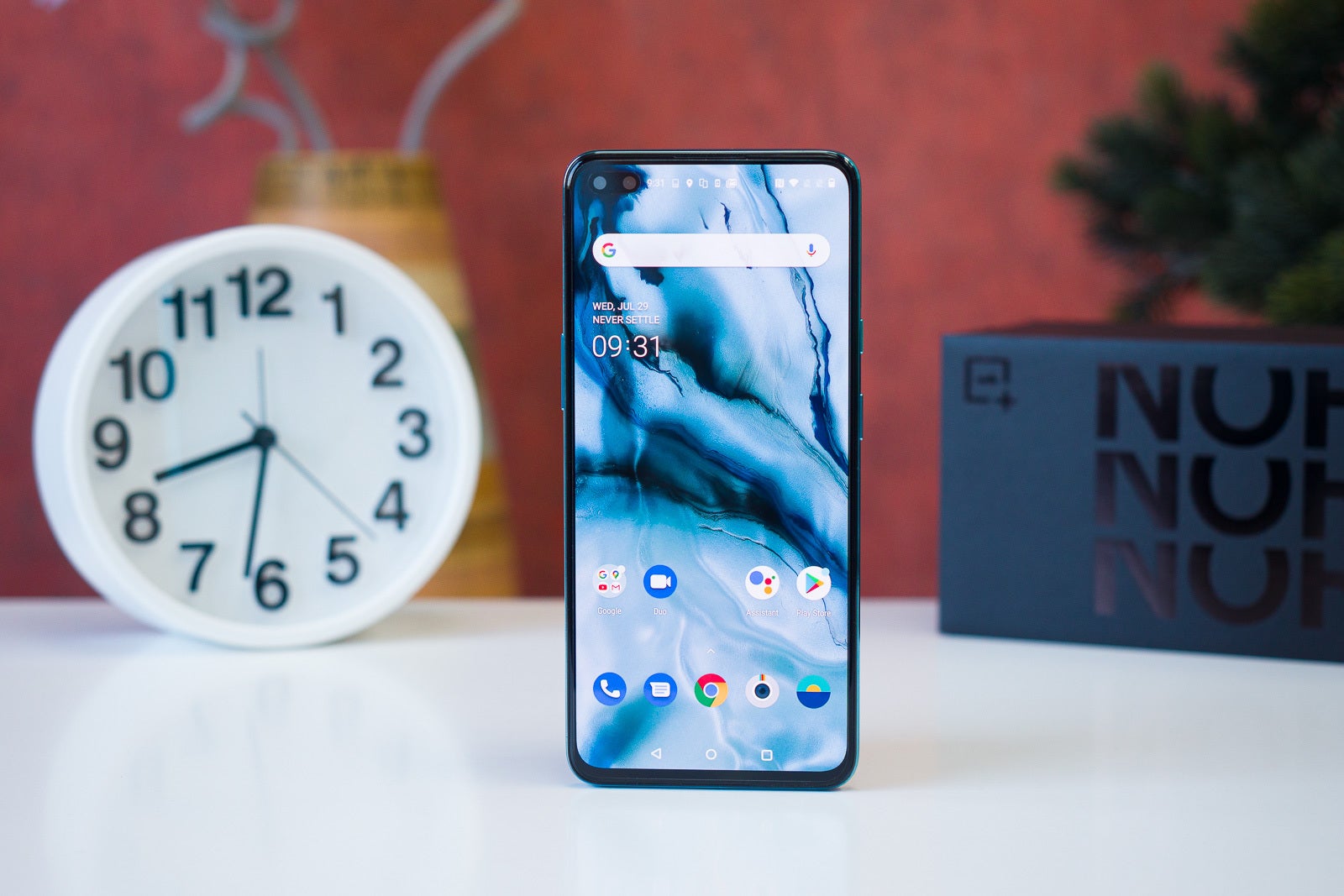 So… it's time to draw the proverbial line in the sand. Is the OnePlus Nord good enough? And is it a "flagship killer"?
To the first question, the answer is a big yes, and for the second one, I think it's not quite there. But let's be realistic, no one should expect a $400 phone to beat devices twice or three times more expensive. Bottomline is that the OnePlus Nord is excellent. It's what a Nexus phone would look like, if Nexus phones existed in 2020. The experience is smooth as butter, the screen is gorgeous, fast charging is impressively quick, every detail on this phone feels refined.
So unless you are after the very best camera and unless you care deeply about a longer zoom range, you should absolutely consider the OnePlus Nord. It does 90% of what a flagship does, but at a fraction of the price.
Best OnePlus Nord alternatives

iPhone SE (2020)
If iOS is more to your liking, the iPhone SE offers impressive camera quality and raw performance for a slightly higher price. On the downside, it sports an outdated design and lacks wide-angle and macro cameras. It's also missing a headphone jack.
The Galaxy A71 is a bit cheaper in most markets and offers a larger display and a thinner body (but it lacks the 90Hz refresh rate). If you like Samsung's interface and elegant styling, it's an excellent choice.