Best smartphones and tablets made by American companies
67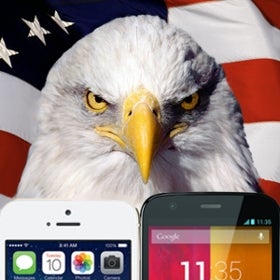 America is celebrating the Fourth of July today, so we thought that this would be a good time to make a selection of the best smartphones and tablets made by companies based in the US.
We only included recently released device. So, for example, you won't see any Palm handsets - although, of course, Palm introduced quite a few awesome smartphones over the years before being acquired by HP, which didn't really accomplish much with WebOS (ultimately selling it to LG).
The list of the best smartphones and tablets made by US companies isn't a terribly long one. It could have been longer, but Google's Nexus devices can't be included here, because they're actually made by Asian companies (LG, Samsung, Asus). Even so, the list is waiting for you to check it out below. Have a Happy 4th of July, wherever you are.