Google Pixel 3 XL leaks keep on coming, this time confirming wireless charging support
15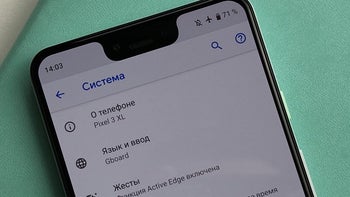 Even though we probably still have roughly six weeks to go until Google's big
Pixel 3 announcement event
, the search giant has been doing
an awful job
of keeping its
next homebrewed flagship phones
a secret.
Believe it or not, today's the day yet another key
Pixel 3 XL
feature is revealed, thanks to the same Russian blogger who just
completely blew the "notchy" handset's cover
, posting high-res hands-on photos of the device itself, as well as the contents of its no doubt legit retail box.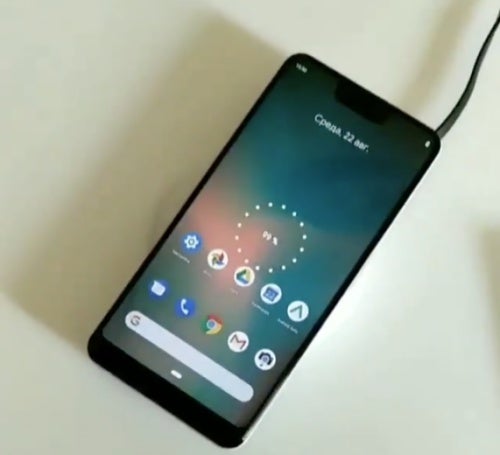 One thing that Google obviously doesn't plan on shipping with the Pixel 3 XL as standard is a wireless charging accessory of any sort. But surprise, surprise, that's not because the phone lacks
Qi support
.
Unlike
the original Pixel generation
, the
Pixel 2 and 2 XL
, and even Google's
Nexus 6P
and
5X
, the upcoming Pixel 3 XL does appear to feature wireless charging capabilities. A short video uploaded to Maxim Khoroshev's Twitter account seems to confirm that beyond a shadow of a doubt, which probably means the smaller,
no-notch Pixel 3
will also support the technology.
Almost certainly, that means the Pixel 3 duo will be glass-backed too, and rumors of an in-house Google Pixel Stand wireless charging dock a little while ago might start to gain traction as well.
It's definitely worth remembering 2014's
Nexus 5
and
Nexus 6
came with Qi wireless charging functionality. Unfortunately, the technology hasn't made a lot of progress since, at least in terms of convenience, although
Apple
and
Samsung
appear to be taking it more seriously than ever. Google understandably doesn't want to be left behind, clearly aiming to make the Pixel 3 XL a mainstream powerhouse jam-packed with high-end features.