Apple's wireless charging may catch up with Samsung's on at least one of the 2018 iPhones
5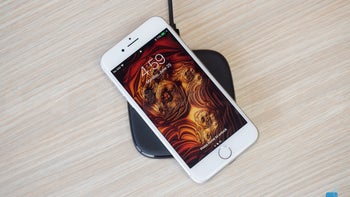 There are plenty of 10W and even 15W wireless chargers out there, but Apple's iPhones which just started
supporting the feature last year
, can't really take advantage of them. Its phones max out at 7.5W, and before a software update that came way later than the launch date, were even only capable of slow 5W charging.
No more, it seems, as rumors are swirling that one of the features bound for an upgrade in the 2018 iPhones is precisely the wireless charging abilities. Given that Apple's longtime-coming wireless
AirPower
charger will reportedly be
able to output 29W in total
, an upgrade of the internal iPhone coils seems the logical thing to do as well. At least one of the upcoming iPhones is expected to be outfitted with a copper coil this time around, tip supply chain sources.
Such coils are a hair thicker than the FPC (flexible printed circuit) ones that Apple currently uses, but allow much more throughput to come in with better efficiency and less heat. There you have it, though if the new copper coils will make it only to the iPhone XS Plus, or will trickle down to the rest of the 2018 gang, remains to be heard come September 12.
Recommended Stories