Google Pixel 3 XL, notch and all, appears to show up in a Toronto streetcar
38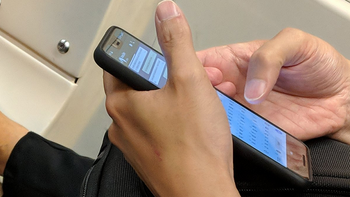 A person riding on a streetcar in Toronto today snapped a photo of a person using what appears to be the
Google Pixel 3 XL
(view the image found at the top of this story).
While the device isn't expected to be introduced until October 4th
(which will be the third consecutive year that the latest Pixel handsets are unwrapped on that date), it wouldn't be unusual for the handset to be tested this early under real life conditions.
While a thicker case than needed is employed in order to hide the device from prying eyes, there are some signs that leak the true identity of the device. First, there are the two front-facing (stereo) speakers that are seen on the Pixel XL models. The Pixel 3 XL is rumored to carry a 6.7-inch screen, and the display does look large. And there is the large notch and big chin seen in the photo; the Pixel 3 XL is expected to feature both. We can see that the device is running Android 9 Pie thanks to the pill-shaped home button found at the bottom of the screen.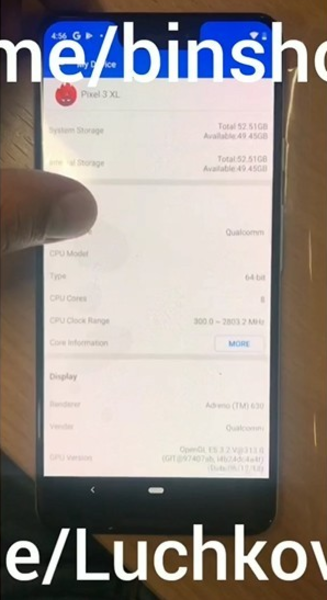 Phone seen on streetcar seems to resemble this leaked image said to show the Pixel 3 XL