Finally, one wireless charging standard to rule them all, as Powermat follows Apple in the way of Qi
11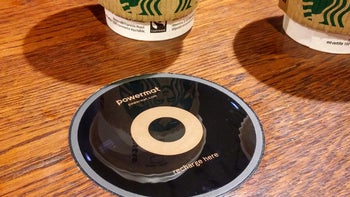 Tucked behind
Powermat's Charging Spot 4.0
announcement was another important press release from the biggest rival of the Qi wireless charging standard that almost went unnoticed. Powermat basically said that it is throwing in the towel, and will join the Wireless Power Consortium (WPC), which is the creator of said Qi standard.
Powermat is a wireless charging pioneer, and you may have noticed its presence in places like Starbucks, where it provides the pads to top up your handset while sipping on a latte. With the last wireless charging holdout Apple going the way of Qi, however, Powermat obviously concluded that there is no point of being the odd one out, as iPhones sell in the tens of millions annually, but Qi is also used by Samsung, LG, and the rest of the mobile juggernauts. As per Powermat's CEO Elad Dubzinski:
Qi has become the dominant wireless charging standard on the market, and the recently launched Apple iPhone lineup is evidence of this success.
With Powermat joining the WPC juggernaut of a consortium, and pushing an update to make its legacy PMA mats in Starbucks compatible with Qi, there is now one wireless charging standard to rule them all, which bodes well for future interactivity with charging stations. Now, if we could only get one high dynamic range standard for screens to cover, too, that would be singularity.