When and how to watch the 2020 Apple iPhone 12 5G announcement event live stream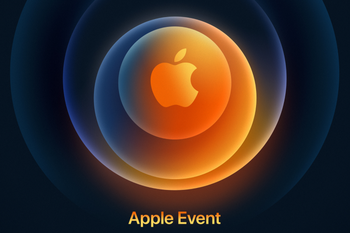 Apple's world saw some pretty interesting developments in the first half of the year, both in resurrecting old glory with the
iPhone SE
, and introducing new devices in the
iPad Pro
line. The real heavy-hitters, however, Apple has lined up for the fall, in the shape and form of its first 5G
iPhone 12
and, potentially, new
AirPods
model.
For the
iPhone 12 series
, Apple will apparently introduce a new metal midframe shape coupled with a different back panel than what we have now, and a brand new 5.4" form factor. When you add the 5G modem, the
5nm apple A14
, and the potential for LiDAR cameras on the back of the Pro models, the excitement is palpable.
When to watch the Apple iPhone 12 unveiling event livestream
An iPhone, iPad, or iPod touch using Safari on iOS 10 or later
A Mac with Safari on macOS Sierra 10.12 or later
A PC with Windows 10 and Microsoft Edge
Apple TV (2nd generation or later) with the latest Apple TV software or tvOS
Other platforms with the recent versions of Chrome or Firefox that support the MSE, H.264, and AAC streaming codecs
When is the iPhone 12 Pro Max 5G coming out?
October 16, 2020 release for the iPhone 12 Pro and iPhone 12 Max
November 13, 2020 release for the iPhone 12 and iPhone 12 Pro Max
A lot of analysts expected that both the
Apple iPhone 12
release and announcement may be pushed back significantly by up to two months, but now we are expecting the launch to start in October.
After all, a last launch in late November, just in time for Thanksgiving, and the
Black Friday
start of the shopping season on the 27th, would have been too much indeed. Before that, the delay in the iPhone 12 series unveiling and launch was
rumored to be just a month
or so, and this may ultimately be the case.
Hopefully, by release time the retail traffic will be back up to normal, unless there is a second pandemic wave in time for flu season that could affect carrier and
Apple Store availability
again, as they just reopened at full capacity.
In any case, the analysts from investment firm
Morgan Stanley
are not holding their breath for huge 5G iPhone sales in the last quarter. They chalk it off to the belated launch and the precarious demand situation, at the same time predicting that sales would take off in earnest during the first quarter of next year.
Needless to say, Apple will be streaming everything in these coronavirus times, with nary an audience on the horizon. Last year, Apple used the
iPhone 11
trio unveiling to stream its keynote live on YouTube for the first time, and the iPhone 2020 unveiling wouldn't be an exception.