Latest survey shows why Apple needs to produce a HomePod mini
16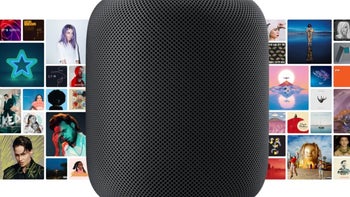 The latest data on the U.S. smart speaker industry
from Consumer Intelligence Research Partners
(CIRP) indicates that as of the end of June, the number of smart speakers actively used in the states is now 76 million. That is up from the 70 million in use at the end of March and a 52% increase from the number of smart speakers active a year ago. Amazon, the company that created the category with the 2015 launch of the Echo, has 70% of the U.S. installed base with Google's Home devices accounting for 25%. Apple's
HomePod
speakers make up only 5% of the active smart speakers in the states. The data is based on a survey of 500 Amazon Echo, Google Home and Apple HomePod owners from July 1-10, 2019 who owned one of these devices as of June 30, 2019.
Perhaps the biggest reason for Apple's failure with the HomePod is its price. Originally priced at $349,
Apple permanently dropped the price to $299 back in April
. But as CIRP pointed out today, more than half the smart speakers that make up the U.S. installed base are the lower-priced entry-level models like the Amazon Echo Dot and Google Home mini. During promotional periods, those devices can be found for as low as $25. If there ever was a reason for Apple to produce a lower-priced "mini" version of the HomePod, this is it.
"The two leading producers have continued to introduce higher-end models with screens and upgraded sound. Despite that, the market is dominated by the lowest-priced models. Both Amazon and Google seem to be aggressively trying to capture households that will be loyal to the Alexa or Google Home operating system. The next frontier is monetizing those platforms."-Mike Levin, Partner, and Co-Founder, CIRP
"While the biggest growth in the market for smart speakers is in the holiday fourth quarter, Amazon Echo and Google Home continues to grow their installed bases in the past couple of quarters. The market grew by 9% in the second quarter, and more than 50% year over year. Including the Apple HomePod, all three major producers have maintained steady shares of the market in the past year. Continued aggressive pricing of the entry-level models seems to continue to encourage new customers to try a smart speaker and existing owners to consider adding more devices to their home."-Josh Lowitz, Partner, and Co-Founder, CIRP
A rumored entry-level smart speaker from Apple under the Beats name never materialized

Since a smart speaker is essentially nothing more than a speaker equipped with a virtual digital assistant, those who don't care about the quality of the sound from their device can get the same features from a lower priced unit. Apple might have put a lot of work into its speaker, equipping it with spatial awareness for example, but it is the other part of the HomePod where Apple falls short; most consumers prefer
Google Assistant
or Amazon's Alexa over Apple's Siri.
In May of last year, a rumor emanating from the good ol' Taiwan supply-chain indicated that
Apple was working on a lower-priced smart speaker
that would be sold under its Beats by Dr. Dre imprint. That is similar to what happened with the wireless Bluetooth
AirPods
, except that the Beats Powerbeats Pro are a more expensive, premium version of a wireless earworn accessory.
Smart speakers can be used to stream music, obtain the latest news, weather, sports scores, and stock prices. They also can be employed to order a pizza, arrange a rideshare, send texts, make a phone call, control smart appliances and much, much more. As you can see from the greater than 50% increase in the U.S. installed base year-over-year, smart speakers still have plenty of room to grow in the short term.