iPhone 13 release date, price and features
We may earn a commission if you make a purchase from the links on this page.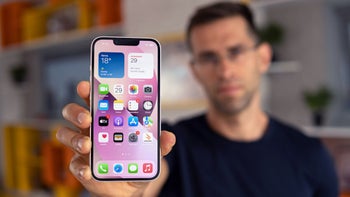 Welcome to our information hub about
Apple
's 2021 iPhone 13 series, which include the iPhone 13 mini, iPhone 13, iPhone 13 Pro and iPhone 13 Pro Max. Here we have everything you may want to know about the iPhone 13 series, such as specs, features, the best cases, and more.
Also be sure to check out the new iPhone 14, which is the current generation
In addition, you may be interested in learning about the upcoming iPhone 15
iPhone 13 release date
The iPhone 13 was announced on September 14, 2021, at 10am PDT, and began shipping shortly after – on September 24.
For reference, below we have a comparison of Apple's iPhone announcement and release dates from 2017 up to 2021:
iPhone 13 price
What are the iPhone 13 models' specs?
See the following pages for in-depth specs on each iPhone 13 model:
Reviews for the iPhone 13 models
Here at PhoneArena we thoroughly test and review each phone we get. Below we have for you a brief description of every iPhone 13 model, along with a link to its review, where you can learn more about it, see our camera samples from it, how it performed in our benchmark tests, how long its battery lasts and more...
How does the iPhone 13 compare to other flagships
We've done comparisons with each iPhone 13 model against other popular smartphones on the market.
In what colors is the iPhone 13 available?
Different iPhone 13 models may be available in different colors. More specifically, the iPhone 13 mini and iPhone 13's colors are different than the colors available for the two Pro models. To make things easier for you, below we have each iPhone 13 model and under it, all of its available color options:
What is the iPhone 13 battery capacity?
What are the iPhone 13 camera specs?
What are the best iPhone 13 cases?
The iPhone 13 models are built beautifully, featuring glass backs, glass-covered displays, and aluminum frames.
However, you may be interested in looking for ways to protect your new flagship phone from daily wear and tear, or even accidental drops, and for that, we've rounded up the best cases available for each iPhone 13 model for you.
What are the best iPhone 13 deals?