Windows Phone 8 Coverage Center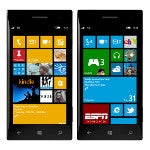 If you've missed anything from the Windows Phone 8 announcement today, that's OK - you can now go through all of our coverage of the event and read about anything you like, including our lengthy live-blog. From info about the new homescreen, to support for multi-core processors, higher screen resolutions and device manufacturers - we've got it all right here!
So, what would you like to know about?