Windows Phone 8 gets Panorama, Burst Shot, Smart Group Shot modes
4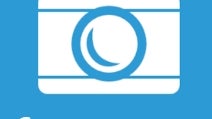 As much as we like clean, minimalist user interfaces, the Windows Phone camera UI leaves a lot to be desired. And we don't mean for Microsoft to change the way it looks, but to include additional shooting modes, which might come in handy given the right circumstances. Well, our wish was granted with the introduction of Windows Phone 8, kind of.
Nokia's Kevin Shields introduced Camera Extras for Windows Phone 8, which adds features that have been present on competing platforms for quite a while now. First up we have
Panorama mode
, which stitches several photos together creating one seamless panoramic image.
Action Shot
is what one would use to capture that brief, one-time moment. The feature allows taking burst shots so that the user can later choose the one that looks best.
Smart Group Shot
is for taking photos of groups of people, as the name implies. The smart thing about the feature is that it captures several consecutive images, and if someone happens to blink, their face can be replaced with a crop from a better shot. Last but not least, a
timer
comes included with Camera Extras.
For more information as to what is new in the platform's latest major release, check out our
Windows Phone 8
coverage.
Images courtesy of The Verge