Existing devices won't get Windows Phone 8
39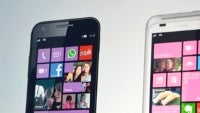 Windows Phone 7.8
has arrived and it's the final stop for your current Windows Phone in terms of its software life. And only if you're lucky - only the top notch current devices like the Nokia Lumia 900 will get updated to Windows Phone 7.8.
Microsoft can't deliver the full
Windows Phone 8
experience, but at least some of its most awesome features like the new Start screen are making their way to existing devices.
And why no full support for legacy devices, you might wonder? Performance improvements are the very essence of Windows Phone 8, and older devices just won't be able to handle the load. But some devices will get Windows Phone 7.8:
"It's basically bringing the core elements of Windows Phone 8 start experience, and UX, right to existing phones,"
Microsoft's Greg Sullivan said.
"When you pull that Lumia out of your pocket after you've received that 7.8 update, it will look and feel the same as a Windows Phone 8 device. Because you don't have a multicore chip and don't have some of these other elements, it didn't make sense for us to make those investments for devices that couldn't really exploit them,"
Sullivan added.
In the slide that Microsoft shows, we see three devices that will get Windows Phone 7.8 fore sure:
- Nokia Lumia 900
- Samsung Focus S
- HTC Radar
So there you have it, fingers crossed your device will be among the lucky few getting the awesome new resizable live tiles occupying your whole start screen.
source: Microsoft