Would you move from Android or iOS to Windows Phone 8?
69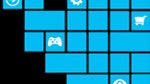 So,
Microsoft has introduced us to its new Windows Phone 8
, which which will probably arrive in time for the Holiday season, and we wondered, what do you, Android- and iPhone-sporting fellas think about this... Did Microsoft's presentation of WP 8 manage to get you excited about the new platform? With all these new features that really bring Windows Phone up to speed, would you be willing to leave your current smartphone behind and move on to a Windows Phone 8 handset?
Feel free to cast your votes in the following poll to let the world know how (un)loyal you are to your current platform!
Recommended Stories