Verizon, T-Mobile and AT&T plan on offering Windows Phone 8 handsets
19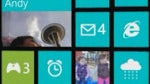 After
Microsoft introduced Windows Phone 8 on Wednesday
, PC Magazine checked in with the nation's top four carriers to see what their intentions are for the Windows Phone 8 OS. Three of the mobile operators were positive about adding Windows Phone 8 handsets to their lineup with
Sprint being the lone holdout for now
.
T-Mobile was brief and to the point.
"T-Mobile is very bullish on Windows 8 and will be a partner at launch."
AT&T added that it would, of course, be offering Windows Phone 8 handsets later this year. As the carrier reminded us, it was the
first to offer a 4G LTE powered Windows Phone flavored handset.
Verizon threw its hat into the ring as well, saying, "
We have said publicly that we will support the Windows Phone 8 platform."
"AT&T plans to carry a new line of Windows Phone 8 smartphones launching later this year. The unmatched leader in Windows Phone – offering the very first 4G LTE Windows Phone smartphones in the U.S. – AT&T is home to the most robust Windows Phone portfolio of any carrier."-AT&T statement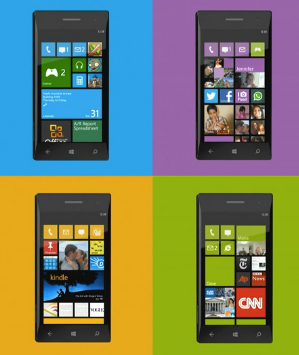 The coming look of Windows Phone 8
Sprint's comment was non-committal. "
We have a very strong relationship with our Microsoft partners, but we don't comment on products and services not yet announced,
" said the nation's third largest carrier. Sprint has previously
shown a lack of confidence
in Windows Phone 7
despite requests from its customers to sell the phones
. Sprint also has
already committed $15.5 billion to the Apple iPhone
.
T-Mobile, which offers the Nokia Lumia 710,
might be the most gung ho about Microsoft's mobile OS
. On its website, the carrier noted that while Android makes up the lion's share of 4G smartphones on its network, Windows Phone has offered its customers a "
simple and addictive experience
" and the Nokia Lumia 710 has constantly been among the carrier's top five handsets sold each month since it was launched this past January. T-Mobile says many of its first time smartphone users are selecting a Windows Phone model with 55% of those upgrading to the entry level Lumia model coming from a messaging or feature phone. The nation's fourth largest carrier adds that its customers are very happy with Windows Phone and the two features that they like the most are the Metro UI and its ease of use.
"We're bullish on the future of Windows Phone. In fact, IDC's report out earlier this month predicts Windows Phone will surpass iOS by 2016 – and we expect Windows Phone to continue to play a prominent role in our product portfolio and marketing efforts. Microsoft announced today that
T-Mobile
will be among the launch partners for the Windows Phone 8 release later this year, and we're excited to bring new, innovative Windows Phones to market."-T-Mobile
source:
PCMagazine
,
T-Mobile