Windows Phone 8: the new features
57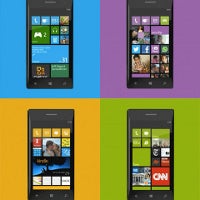 The new
Windows Phone 8
is finally official and quite frankly it beat our expectations - Microsoft definitely delivered with dual-core processors, high-res screens, deep Skype integration and expandable storage, but it actually surprised us with the new awesome Start Screen and the work it's done with games. Also, it's bringing some other new features in conjunction with carriers like the Wallet with NFC.
Add to that improvements to the very core of the system with better multitasking and shared core with Windows 8 that will allow easier porting of application not only from Windows 8, but also from Android and iOS.
Nokia added some of its own magic juice with Nokia Maps, offline maps with turn by turn navigation, and Microsoft is definitely looking more mature than ever in the mobile OS battle.
And that's not even half the new things! So don't hesitate - check them all out below!