Windows Phone 8 to use shared core with Windows 8
7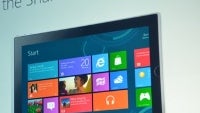 Windows Phone 8
will ship this Holiday season and it will come with a shared core with Windows, according to Microsoft's head of Windows Phone Joe Belfiore who took center stage at today's Windows Phone Developers Summit.
But what does
"shared core"
even mean? Turns out - a lot of things: from kernel to networking and driver support, all of that will be common on Windows 8 and Windows Phone 8, and that's massive news. Yes, this basically mean that manufacturers will be able to use the same drivers they've already written for Windows 8.
Apart from the software, this will also allow even greater flexibility when it comes to hardware with more form factors, prices and features.
For developers, this is expected to open wider possibilities for better apps. The shared core means porting Windows 8 games and apps will also be easy, and also allegedly this will make porting iOS and Android apps easier as well.
source: Microsoft