Windows Phone 8 coming "this fall"
11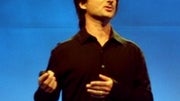 Boy what an exciting day it has been!
Windows Phone 8
is not a rumor anymore, rather a real upcoming platform that we are eager to get our hands on. But when exactly is this going to happen? Now, that is a question we cannot answer with absolute certainty as none of the speakers at today's Microsoft Developer Summit gave out any specific details on the matter.
The only hints that we got were from
Joe Belfiore, who mentioned the fall season
on several occasions. That means we will have to brace ourselves for at least several more months of waiting before the first Windows Phone 8 devices are released. What's more is that Mr Belfiore made a reference to this year's holiday season, which currently seems so distant in the future.
Still, his wording was quite vague, so we will restrain ourselves from trying to predict which month will mark Windows Phone 8's arrival. You, however, should feel free to share your speculations with us by dropping a comment.