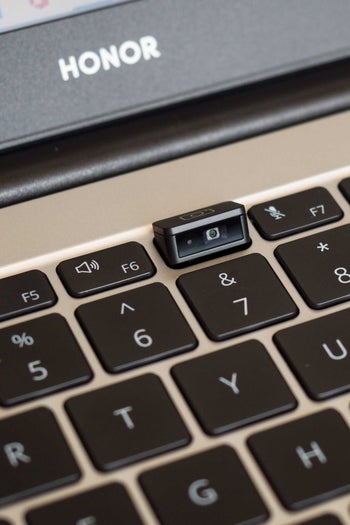 Honor may be best known for its attractive-yet-affordable Android phones, but one of the brand's latest products is actually a laptop. The Honor MagicBook 14 is a lightweight Windows 10 PC that offers good performance at an affordable price...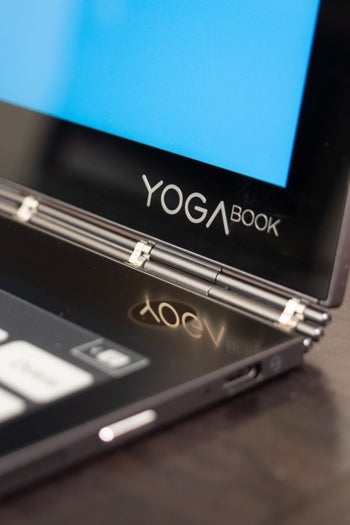 We had some reservations about the Lenovo Yoga Book last year when we reviewed it, as the ambitious hybrid tablet introduced some rather intriguing concepts – most notably, ditching the classic physical keyboard for a razor-thin, touch-sensitive one. With this year's successor, Lenovo has revamped its peculiar keyboard implementation, replacing it with a new e-ink screen...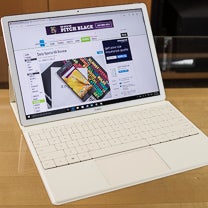 Huawei's already been making a name for itself with some well-received phones; is it time for the manufacturer to make similar waves in the 2-in-1 tablet space? We've spent the last few weeks with the MateBook in the hopes of finding out.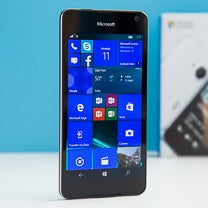 Featuring a slim design and markedly lean hardware, we're intrigued whether the Lumia 650 is compromised in any way, punches above its weight, or simply delivers the essentials and nothing more. The answer might surprise you.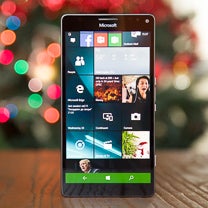 The launch of W10 on mobile was spearheaded by two all-new handsets, the 5.2-inch Lumia 950 and the 5.7-inch Lumia 950 XL. The latter is a high-end phablet that's, without question, the most powerful Windows smartphone ever released. Can this device gain back the mind and market share lost by the operating system during its year of restrained, sporadic activity?...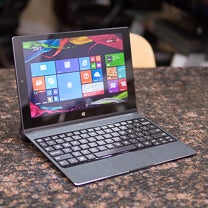 Android tablets are multimedia consumptive devices that are perfect for various occasions, but when it comes to productivity, they're still usable to an extent – albeit, not as good as their Windows counterparts. Very recently, we reviewed the 10.1-inch Android version of the Lenovo Yoga Tablet 2, which offered a lot of value for its price of $300. However, for those who crave a higher level of productivity, Lenovo has a Windows version of the same tablet that may prove to be an even more alluring option...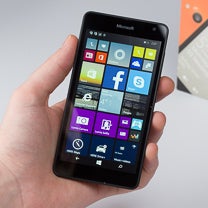 Costing $169.99 in the US, the Lumia 535 brings all the bells and whistles of Windows Phone 8.1 – Cortana included – powered by the humble Snapdragon 200, but still paired with a good 1 GB of RAM...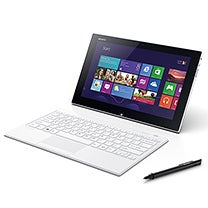 Sony's engineering chops are really showing this year, across its phones, tablets and convertibles portfolio. The Vaio Tap 11 is just the next in the line of slim, sexy looking devices Sony churns out, and as far as Windows tablets go, it can brag with "the thinnest" title, too...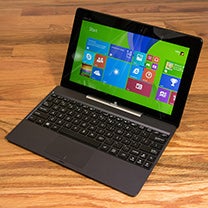 Windows 8.1 is finally spreading to the masses, but as we approach ever so closer to that crucial busy holiday time frame, we're bound to see manufacturers competing against with one another on a more aggressive manner. Taiwanese company Asus is a familiar staple in the Windows front, having been a major player last year when Microsoft rolled out its long awaited new desktop OS. Targeting budget conscious consumers, the Asus Transformer Book T100 is one tough Windows 8.1 tablet to overlook – more so when it's attached with an oh-so attractive starting price point of $349 including a keyboard dock!...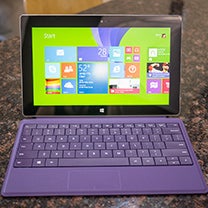 Armed with some significant upgrades, this year's Microsoft Surface 2 is hoping to be a more well-rounded offering in the hopes that it can tangle with the greats in the space. Note that what we're dealing with here is the $450 Surface 2, which runs Windows RT (meaning there's no support for legacy Windows software)...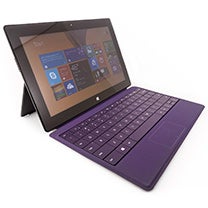 In less than 9 short months, the Microsoft's Surface Pro Windows 8 tablet is already being brushed aside by its successor in the Microsoft Surface Pro 2. Armed with the usual set of hardware upgrades and an updated Windows 8.1 experience, the Surface Pro 2 is hoping to show consumers that it's been fine-tuned enough to make it a justified choice over some of its biggest rivals – and that's despite it being priced higher than some of the big sellers in the industry...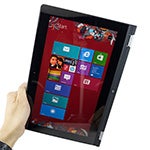 If you're willing to settle with the Windows RT experience, while also saving some money and carrying around something more compact, the IdeaPad Yoga 11 might have the same level of appeal to keep you engaged. Just like its bigger sibling, the Yoga 11 has the gear to make it one of the more versatile Windows RT devices...