Mobile OS comparison: Windows Phone 8 vs iOS 6.0 vs Android 4.1
99+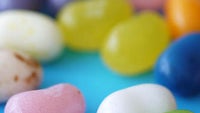 Microsoft's Windows Phone
was met with rave reviews from day one of its launch back in late 2010, but despite its beautiful and smooth UI it hasn't caught up with users. One way or another, part of the blame for this was some immaturity of the platform - multitasking arrived later and it was very limited, the apps weren't there, customization was somewhat limited, and the list just went on and on, depending on how much you want to pick the nits.
But it was clear Windows Phone 7 wasn't as mature as iOS or Android. It was damn close, but not on par. Now, with the announcement of Windows Phone 8 Microsoft is making one giant leap towards the market leading platforms, and matches them in a lot of aspects. We'd say it even outpaces iOS and possibly Android with its new stunning Start Screen which makes us feel we won't miss widgets too much.
The real change happens under the hood, though. Windows Phone 8 now runs on the Windows NT kernel, the same kernel Windows 8 runs on. This means that you get support for multi-core chips and you'd get faster ports of apps and easier overall development across platforms. This will strengthen Microsoft's ecosystem. And with the addition of offline maps by Nokia, it's one step ahead of the competition there as well. So who wins the mobile OS battle this time? Is the open Android still the king, or do you prefer the peaceful and limited Apple walled iOS garden, or is Windows Phone a breath of fresh air and the winner in this race?
UPDATE:
The table below has been updated with Android 4.1 Jelly Bean instead of Ice Cream Sandwich.