Windows Phone 8 is officially announced
15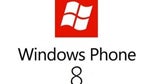 As we expected, the Windows Phone 8 platform was just introduced at Microsoft's 2012 Developer Summit. The announcement was made by the tech giant's very own Joe Belfiore.
First thing that he revealed about Windows Phone 8 was that the mobile platform will have a lot in common with its desktop and tablet counterpart. In particular, WP8 and Windows 8 will have a "shared core". In other words, the both systems will sport the same kernel, file system, multimedia support, and a lot more. As a result, manufacturers will have the convenience to use the same hardware drivers between both platforms, while developers will have an easier time developing better apps, according to Mr Belfiore.
But the geeky tech stuff has yet to come.
Support for muti-core chipsets has been added to Windows Phone 8
. In fact, the software core of the plaftorm has been tested on a plethora of multi-core chips, with the results being pretty promising. And if that is not enough of a major improvement, the platform's next major iteration supports higher display resolutions. No more limiting handsets to a maximum of 480 by 800 pixels. The two newly-added screen resolutions are WXGA (1280 by 768 pixels) and 720p (1280 by 720 pixels). Oh, and did we mention that the platform now gets along well with microSD cards for storage expansion?
On the software side, Joe Belfiore started with Internet Explorer 10, which Windows Phone 8 will come with. What makes the browser better than its predecessor is the enhanced HTML5 support and the quadrupled JavaScript performance. And sure enough, benchmark results comparing IE10 performance to that of the browsers on the Samsung Galaxy S III, HTC One S, and the iPhone running iOS 6, show that Microsoft's solution is superior, at least on paper. Several smart features, such as an anti-phishing filter, will also be included. Internet Explorer 10 for Windows Phone 8 will use the same HTML rendering engine as the browser's desktop version.
Moving on, we now have maps powered by Nokia present on Windows Phone 8. And those comes with all the cool traits Nokia's maps are known for, including turn-by-turn directions and the ability to work offline. The map data itself will be provided by NAVTEQ. Currently, only Windows Phone users who own a Nokia Lumia smartphone get to enjoy Nokia Maps, but Windows Phone is bound to change that.
The next major item on the list of enhancements is the redesigned home screen, which follows the minimalist model of the Metro user interface, but now can host more information. That's because that black vertical stripe on the right is gone, leaving room for more live tiles of various sizes to be added. Any tile can now be scaled to one of three sizes, depending on the user's preference. As an added bonus, there is a bigger variety of theme colors in Windows Phone 8.
And how can we not mention that Windows Phone 8 boasts broad NFC support? That allows quick and easy transfer of contact data, pairing of wireless devices, and most importantly, mobile payments. In fact, the platform comes with a Wallet feature, which works with credit cards, your PayPal account, even your library subscription.
Now, for those of you who are wondering whether Windows Phone 7.5 apps will work on WP8, Joe Belfiore reassured the audience that they will, despite the difference in screen resolution. Furthermore, he stated that Windows 8 developers who are working on games, including those using DirectX, will have little trouble porting their software to WP8. A DirectX-powered video game called Marble Maze was demonstrated on stage running on a Windows Phone 8 device.
And these were the most significant Windows Phone 8 features that were highlighted today. Do you like what Microsoft has crafted?
Images courtesy of The Verge