Weekly Round-Up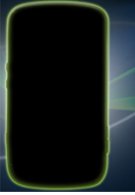 This week Nokia dropped the bomb by announcing the successor to its Internet Tablet series, the
N900
. The new device is using the Maemo 5 platform and a nice set of high-end hardware features to guarantee high performance. In addition, the leading manufacturer has also announced its first notebook, the
Booklet 3G
. It seems the numerous BlackBerry users have a good chance of getting a new and hopefully better browser, as
RIM
has acquired the makers of WebKit-based Iris Browser. Of course, we just couldn't make it without some rumors on the side-sliding
Samsung Rogue
that continues to be unofficial. Many other interesting stories can be found through the ocean of links below so here's what made headlines this week, sorted by dates.
August 22:
August 23:
August 24:
August 26:
August 27:
August 28:
Coming next week…
We are not expecting new handsets from the major U.S. carriers next week, but as you know – everything is possible with these guys. However,
Nokia World 09
will be taking place on September 2 and 3, so we expect to see some new and interesting stuff by the manufacturer in Stuttgart. Stay tuned for our live report and have a nice weekend!