Stories you shouldn't have missed this week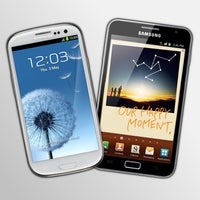 As we always do when this time of the week comes, we are now going to take another look at the most interesting news that we posted over the past few days. What we have on our list of stories that you shouldn't have missed this week are the newly-announced shared data plans by AT&T, the first in-depth look at the Firefox mobile OS, the announcement of the Samsung Galaxy Note for T-Mobile, and more.
Also, you might want to check our review of Android 4.1 Jelly Bean, just so you know what to expect out of your Android handset once it is updated. Another post worth checking out is our side-by-side comparison between the shared data plans offered by Verizon and AT&T.
More information about these and other interesting stories is available at the links below.