Stories you shouldn't have missed this week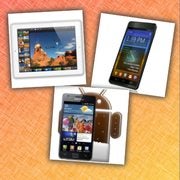 It is that time of the week again. Time to kick back, relax, and take a look at the most interesting stories that we posted over the past several days. And boy, what an exciting week it was!
We got to take the new iPad for a spin, we checked out the Sony Tablet P, and we hand-picked a whole bunch of cool apps for the iPad, iPhone, and Android smartphones. We also posted several great editorials that you might find interesting. But that is not all: just browse through the list that we have put together below and feel free to read any interesting story that you may have missed.