Best of the best and worst of the worst: our most popular smartphone rank lists of 2014
38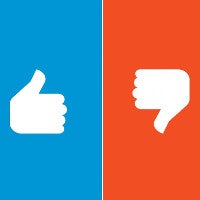 In just a little over two weeks from now, 2014 will be all out of days left, and the world over will start its transition to 2015. Looking back, it's been a pretty interesting year for the smartphone industry, so us diehards sure have quite a bit to be thankful about.
Look back is precisely what we've been doing as of late, as reflecting on the type of content you folks loved the most is obviously a major part of the job. We thought it's a good idea to round up some of those pieces of content that you were engaged by the most in an easy-to-digest format. So we went ahead and hand-picked eight of our most popular charts that had our readership glued to their seats.
Jump right into the slideshow below for a quick tour.