All our IFA 2012 coverage in one place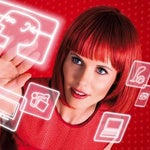 So, the Tomatina annual food fight was held on Wednesday in Buñol, Spain, but we all know that the real action took place a bit further to the northeast. In Berlin, Germany, Sony and Samsung kicked off IFA 2012 with exciting press conferences, at which both companies demonstrated their latest and greatest mobile devices. However, there is a lot more to come as the IFA 2012 expo will run through September 5, and rest assured that we will be delivering the latest news as the event unfolds. Here is where all our IFA 2012 coverage will be put together, so keep an eye on this post for updates.
SUBSCRIBE TO OUR NEWSLETTER!