Sony Xperia T is the company's new T-Rex of a phone, and the new phone of James Bond
44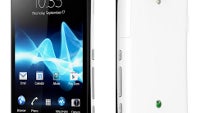 "Inspire and fulfill", said Sony's CEO Kaz Hirai at the IFA launch event, is the motto of the company's new products, as it just introduced its newest flagship – the Android ICS-powered
Xperia T
(codenamed the
Mint
), which seems to pack quite a punch indeed.
Specs-wise, the 9mm thin Xperia T is equipped with a large 4.6" HD BRAVIA display, which will obviously take advantage of the Mobile BRAVIA engine that enhances media for your viewing pleasure.
This, however, isn't where the interesting features of this display end. Sony has also employed its
WhiteMagic
technology here in the Xperia T. What it does is allowing you to set the brightness of the display really high, but the extra white pixel comes at the expense of natural color representation, at least in the
Xperia P
.
The CPU residing inside the Sony Xperia T is the trusty dual-core 1.5GHz Snapdragon S4 with Adreno 225 graphics, so you are unlikely to feel underpowered with it. NFC is thrown into the ring here, too, for sharing media, files and mobile payments. Thankfully, we have a
microSD card slot
here, to supplement the 16GB of internal memory.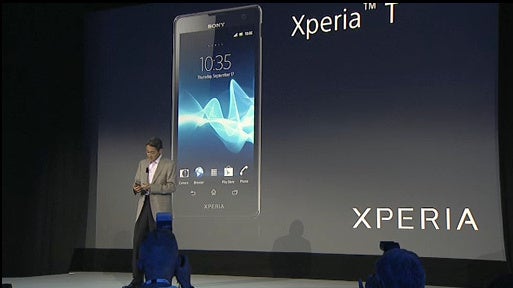 The handset carries the new
13MP camera with "stacked" Exmor RS sensor
, that is especially optimized for low-light photography and high dynamic range video, and goes from sleep-to-snap in an instant. It surely won't trump the
PureView tech by Nokia
, but the Xperia T will also be a much slimmer handset, so we hope that it'll at least best the cameras found in current market leaders like the
iPhone 4S
and
Galaxy S III
.
Although we would have preferred to see Jelly Bean running the show, the Android OS that will be pre-loaded on the Xperia T upon launch will be Ice Cream Sandwich (with Sony's TimeScape UI, of course). The company says a 4.1 update will be issued shortly after the launch, but no specifics were given.
Oh, let's not forget that the Xperia T will be the
new phone of James Bond
in the upcoming movie, just as rumored. The Xperia T should be available as soon as next month, since Q3 is the official release schedule, and in some markets it will be launched as the
Xperia TX
, with slightly altered exterior.
Recommended Stories