Sony announces new flagship model with a dual-core CPU: Is it a mistake?
37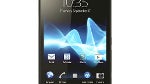 Today was Sony's pre-IFA 2012 press-conference, and as expected, the company announced three new smartphones, the
Xperia T
,
Xperia V
and
Xperia J
, as well as a new tablet, the
Xperia Tablet S
.
While everything with the devices seems to be just OK, it was interesting to us what you guys think about the new flagship's hardware specs. The Xperia T does look like a great handset, with a beautiful screen, good-looking design and a host of other cool features, but it's an interesting fact that Sony's new top player comes with a dual-core CPU in a world where every smartphone manufacturer wants to equip their creation with a quad-core solution of some sort.
We have to say here that if we have to choose between two high-end smartphones, we won't go for the phone that has more cores, we'll go for the one with the better experience. It's a fact that a device can perform much better than superiorly-spec'd competitors if its software is more optimized. Whether or not that applies to the Xperia T is yet to be seen, of course. Still, even from hardware point of view, the dual-core S4 with Adreno 225 should be more than enough to deliver a smooth UI and short loading times. But, you know that there are many users out there who aren't really into technology and would just buy what appears to be better on paper, and in this case that would probably be something quad-core like the Galaxy S III or One X.
So, what do you think - did Sony make a mistake here by not going for something quad-core? Will customers acknowledge the fact that the higher numbers don't always translate into a better user experience? Please cast your votes in the poll below!
Recommended Stories