ZTE beats Motorola to announcing an Intel-powered phone, meet the ZTE Grand X IN
34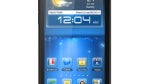 It looks like Intel-based smartphones are finally starting to pop up. Motorola, for example, announced that it will
hold an event on September 18
, and judging by the Intel logo found on the invitation, we can be 100% sure that a smartphone with Intel Inside is involved. However, another manufacturer has just beaten Moto to announcing an Intel handset - ZTE.
ZTE has just introduced the latest addition to its line-up, the
ZTE Grand X IN
. The smartphone will be powered by the
Intel Atom Z2460 processor
. The Atom Z2460 is a single-core CPU, clocked at 1.6GHz and supporting the Hyper-Threading Technology. The Grand X IN will also feature Intel's XMM 6260 platform, which provides HSPA+ connectivity of up to 21 Mbps on the downlink. Nothing groundbreaking, obviously, but who knows, the handset might prove to be quite a performer in real-world usage.
Other than that, the ZTE Grand X IN will be a pretty decently-spec'd device, featuring a sizable 4.3" qHD (540x960 pixels) TFT display, 8MP camera (plus VGA front-facing one), 1080p camcorder, 1GB RAM, 16GB internal storage with the option to install a microSD card, NFC, HD Voice, noise-cancellation microphone and pretty much any type of sensor that you can think of.
Interestingly, ZTE isn't too worried about the battery life of its first Intel-powered smartphone, because that company has equipped with only a 1650mAh battery. Let's hope that it'll be enough to guarantee a full day of usage!
The Grand X IN will launch with Android 4.0 Ice Cream Sandwich, but by the looks of it, ZTE is going to include a personalized user interface of some sort in order to differentiate its product. While we've grown used to this, we'd really appreciate it if ZTE's software layer doesn't cripple the performance of the Atom Z2460 chip and will allow it to reveal its full potential.
The good news is that ZTE is bringing the device Europe in September. Still, nothing has been mentioned about a U.S. launch yet.
source: ZTE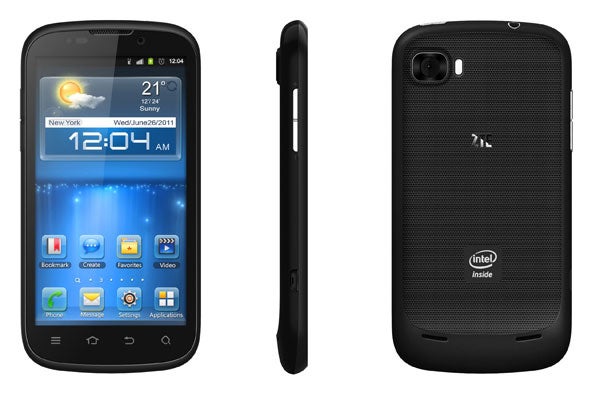 The ZTE Grand X IN doesn't stand out with a characteristic design, but promises to deliver high performance
Recommended Stories