Samsung ATIV S specs review
24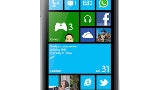 So, it turns out that
Samsung announced the first Windows Phone 8
device ahead of Nokia. It's pretty strange, and probably a bit funny too, but hey, don't expect Microsoft to hold other manufacturers back from marketing Windows products only because of Nokia.
With the new
Samsung ATIV S
, the company is getting rid of its previous name for Windows Phone products - Omnia. It's a sad end for the beloved Omnia line, but we probably shouldn't get too emotional about it. So what new stuff does the ATIV S bring that would warrant such a radical change in the naming scheme? Well, it looks like Samsung needed a fresh start for its Windows line-up, just like Microsoft needed a fresh start with Windows 8... or something like that.
Anyway, being the first official Windows Phone 8 handset, the ATIV S is definitely superior compared to current WP7.5 offerings, due to the newly-added support for faster CPUs and higher screen resolutions in WP8.
Design
Honestly, guys and gals, we're confused. If you have Samsung's Android, Windows Phone and bada smartphones in front of you, you'll immediately notice that the Sammy's Android smartphones are the most uninspired ones when it comes to design. And we have no idea why that is! Take a quick look at the ATIV S, and it becomes evident that Samsung's design engineers aren't as untalented as one might think. The ATIV S is a premium handset with a metallic finish on the back and some cool elements like the specific speaker grill near the bottom. We're sure that most people will agree that it looks way better than a Galaxy S III, for example, which is a pity. Still, that doesn't mean that the front side isn't overly simplistic.
Display
Anyways, let's move on to the screen now, because there's a lot of good stuff going on here as well. In terms of the display, Samsung seems to be trying a similar approach to what it's doing in Android world, which may, or may not turn out to be a good idea. Similarly to a Galaxy S III, the ATIV S features a really big 4.8" screen with a resolution of 720x1280 pixels (thank you, WP8), resulting in a great pixel density of 306 ppi. The technology that the screen uses is Super AMOLED, which means a PenTile matrix is employed, but this doesn't really worry us, thanks to the high pixels density. Screen clarity should be really good with the Samsung ATIV S.
Processor and Memory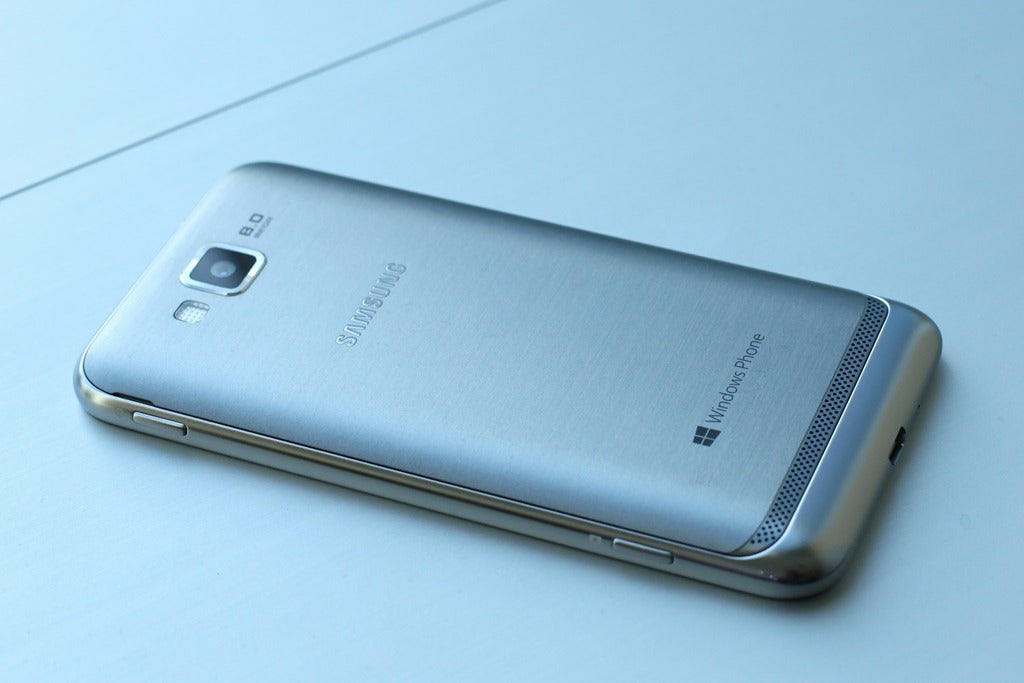 Sure, Windows Phone 8 has added support for multi-core CPUs, but don't expect quad-core ones yet. Of course, being limited to dual-core processors at the moment doesn't mean that Windows Phone 8 devices will be slower than comparatively-priced quad-core Android devices. It all depends on the software platform, and as we've all seen with previous iterations of WP, this OS can run perfectly smoothly on a single-core processor (in contrast to Android), which means that you should be able to get extreme performance with a good dual-core Windows Phone 8 device. We know that this is clear to every smartphone aficionado, we just wanted to explain it users who tend to make their choices based on the specs sheet alone.
With that out of the way, the ATIV S will rely on a 1.5 GHz dual-core Snapdragon S4 Plus (Krait) chipset.
As far as RAM goes, the Samsung ATIV S will feature 1GB, which should be sufficient for a seamless user experience involving no hiccups or freezes.
As every self-respecting premium smartphone, the ATIV S will come with 16 GB or 32 GB storage space, but also adds the option to install a large microSD card, if you want more.
Camera
There seems to be nothing too exciting about the camera of the ATIV S. It'll have an 8MP sensor with LED flash and 1080p video recording capabilities. Samsung didn't say anything specific about this when announcing the phone, so we guess it won't be standing out from the other smartphones in this class. Still, it's always better to wait until we can test the device before we can draw any conclusions. Who knows, maybe this will be the next big breakthrough in mobile camera technology! Yeah, we know.
Software
As we said in the beginning, this is the first handset that's announced to come with Windows Phone 8 - the newest attempt by Microsoft to catch up to its competition in the mobile space. It's been a rough start for Redmond with its Windows Phone 7 OS, but we don't really think that the war is lost for Ballmer and company. Quite the contrary, once those Live Tiles start to appear on every computer around, Windows Phone will suddenly start to look familiar to users. And, with the hardware push (Nokia) and software push (over 100k apps and counting), we're confident that Microsoft will, in fact, pull through.
Sadly, there isn't anything specific we can say about Windows Phone 8 on the Samsung ATIV S, since, as you know, all Windows Phone handsets look and feel the same, software-wise. Naturally, users will be able to enjoy the new home screen as well as all the optimizations and added features of WP 8 to their full extent with the ATIV S.
Release date
Don't you dare ask about sensitive stuff like that! At this point, Samsung hasn't announced a release date or pricing information for the ATIV S, but it has become clear that the first WP8 devices will arrive in early November, so that's when we should expect the ATIV S as well.
Recommended Stories