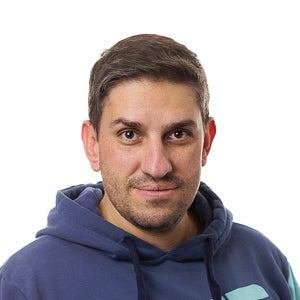 Mariyan Slavov
mariyan.s@phonearena.com
Mariyan realized his obsession with all things gadget at a very young age. After hundreds of sci-fi books devoured in an antisocial-type, stay-at-home manner, he was amazed when flat screens, smartphones, and artificial intelligence jumped out of the pages into reality.
His passion for writing then led him to the only possible career option - tech journalism. Mariyan fulfilled one of his childhood dreams by walking the road from a fan to Editor-in-Chief of PCWorld Bulgaria and decided to join PhoneArena's team in search of new challenges.
A jack-of-all-trades, he will tell you about the latest discoveries in Physics while playing a moody blues solo on his electric guitar and then jump topics to Japanese culture and the latest Anime series on Netflix.
Recent articles by Mariyan