Stories you shouldn't have missed this week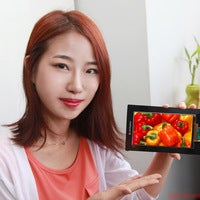 There was no shortage of interesting stories this week, and most of them shed some light on the hottest devices expected to launch over the next few months. The HTC One Max posed for the camera, Nokia's rumored phablet got detailed, the Sony Z1 aka Honami was teased on the company's Facebook page, and a photo of a smartphone that might end up being the next Google Nexus surfaced on the web. In addition to that, we witnessed the announcement of the 6.3-inch Samsung Galaxy Mega for AT&T, Sprint, and US Cellular. Actually, anyone interested in the device can go grab it from AT&T already. Read more about the week's most interesting stories by following the links below!
SUBSCRIBE TO OUR NEWSLETTER!