Stories you shouldn't have missed this week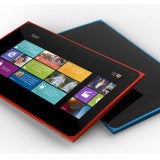 Hey there, how's your weekend going? Looking for some news to read? That's great because we have some for you right here - the stories you shouldn't have missed this week.
We start the list with a few hints about the upcoming HTC M7 - the features that will make it stand out, to be more specific. The smartphone is expected to be announced really soon, and we're eager to see what its maker has crafted this time. Nokia also gave us a few tips about something it might be working on. The company could finally release a proper tablet of its own one day, and in case that happens, the device will likely be powered by Windows. More information about these and many other interesting stories is available at the links below!
SUBSCRIBE TO OUR NEWSLETTER!