Stories you shouldn't have missed this week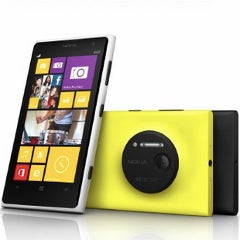 The week is now nearing its end, meaning that it is once again time to look back at the most interesting stories we posted over the past few days. And without a doubt, the awesomest news we brought you was the announcement of the Nokia Lumia 1020, which stands out with its 41-megapixel camera.
This, however, wasn't the only cool story that we brought you. T-Mobile announced its new Jump scheme, allowing people to upgrade to a new device whenever they want. Sounds cool, doesn't it? Well, you can learn more about it by following the links below, and don't hesitate to check all other news on our list of stories you shouldn't have missed this week!
SUBSCRIBE TO OUR NEWSLETTER!