Stories you shouldn't have missed this week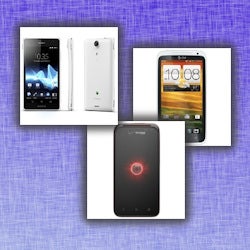 As is now tradition, we have put together the most interesting among the stories that we posted over the past week. To start, we have AT&T now offering its version of the
HTC One X
(
our review here
), and Verizon took the veil off the
HTC DROID Incredible 4G LTE
(
our hands-on here
). Boy that name just rolls off your tongue, doesn't it?
Anyway, later in the week, a couple of LTE capable smartphones from Sony were announced, the
Sony Xperia GX
being the better spec'd among the two. It is a device with a camera that looks pretty interesting on paper, so we are eager to try it out ourselves.
Another very promising handset is the rumored LG LS970, which could one day materialize in Sprint stores, if the recent leaks are to be trusted. Also, if you have not done so already, you can check out our Asus Transformer Pad 300 giveaway. Who knows, today might be your lucky day.
More about these and other interesting stories can be found at the links below.