Stories you shouldn't have missed this week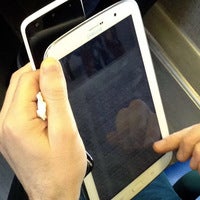 The list of stories you shouldn't have missed this week begins with the confirmation of a new Samsung Note device's existence. The Samsung
Galaxy Note 8
.0, as it is being referred to, will make an appearence at MWC next month, where we'll get to check it out first hand. Interestingly, we already kind of know what it will look like thanks to leaked spy shots.
This week we also learned more about the upcoming BlackBerry 10 smartphones. Both of them will reportedly cost below $199 on contract, but more specific figures will probably be announced on January 30. One more announcement that we're eager to witness is that of the Nokia Laser (likely a codename), which is said to be a high-end Windows Phone 8 handset for Verizon.
More information about these and other interesting stories is available at the links below!