Stories you shouldn't have missed this week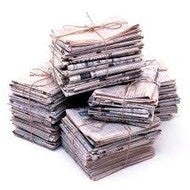 It is the weekend again! Time to take a break, relax, and enjoy our spare time. But before we get to that, how about taking a look at the past week's most interesting stories?
For starters, Google and Apple both made it clear that they will be hosting special events pretty soon, and loyal readers probably know already what might be unveiled. We also reported of several announcements: that of the latest monsterphone by HTC and the latest edition of ASUS' tablet/smartphone hybrid - the Padfone 2. But that is not all.
For more information about these and other interesting news, follow the links below.