Stories you shouldn't have missed this week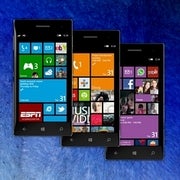 Microsoft and its various flavors of Windows dominated the headlines this week. And that should come as no surprise given that the tech giant made a couple of major announcements. One was of the Microsoft Surface tablets - one powered by a Tegra 3 processor and the other sporting a Core i5 chip. The other unveiling was of Windows Phone 8 and the Windows Phone 7.8 update for current devices.
More information about these and other interesting stories is available at the links below.