Happy Thanksgiving from PhoneArena to all our readers!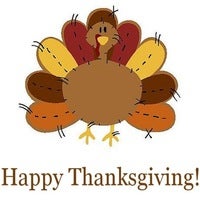 We at PhoneArena believe that you, dear reader, deserve one huge
"Thank you!"
for being the main reason why we are here today. We are grateful for your endless support and we wish you a wonderful Thanksgiving, full of joy and laughter!
And while you are enjoying the Thanksgiving holiday, we will keep on doing what we love the most – delivering all the latest news from the ever-changing smartphone world, so if you happen to miss us, we will be only at a click's distance. May the holiday spirit fill the hearts of each and every one of you with love and gratitude!