Stories you shouldn't have missed this week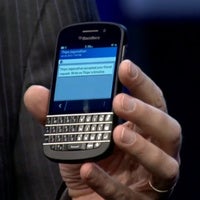 It's official, folks - BlackBerry is back in the game! The all-new BlackBerry Z10 and BlackBerry Q10 smartphones are now official, bound to land on U.S. soil this coming March via all of the nation's major carriers.
But if you're more interested in the rumored Samsung Galaxy S IV, then brace yourself with patience as the handset won't be coming earlier than April of this year. In fact, it won't be announced during MWC, as we were secretly hoping. What Samsung may unveil during the show, however, is the new lineup of Galaxy tablets, among which will be a model with a high-resolution display.
More information about these and other interesting stories is available at the links below.
SUBSCRIBE TO OUR NEWSLETTER!